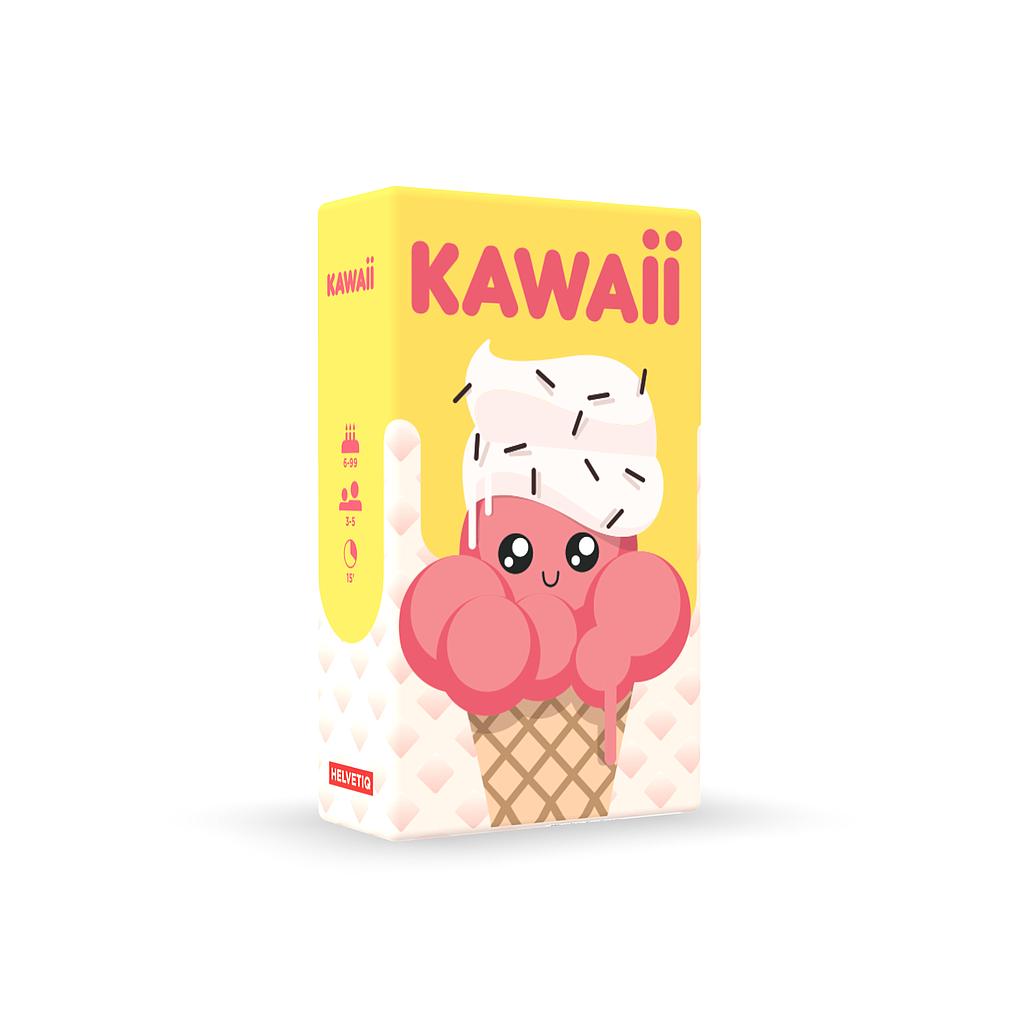 Levering op:
Kawaii - Kaartspel
Verzamel zoveel mogelijk ijsjes in jouw favoriete vorm en smaak. Kersen geven je extra punten, maar pas op dat je niet tegen een dichte deur aan loopt als je naar de winkel gaat, anders smelt jouw score als ijs in de warme zon... De speler die na 3 rondes de meeste punten heeft wint het spel.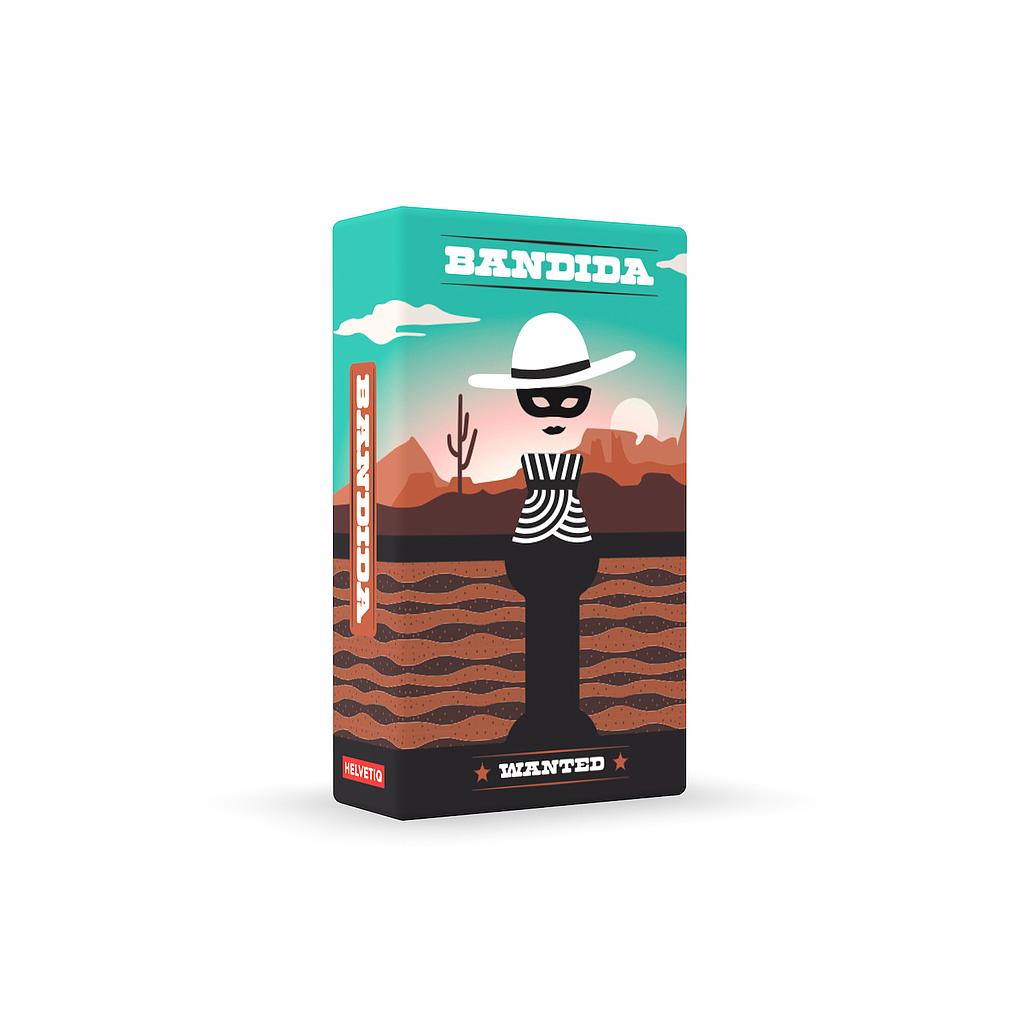 Levering op:
Bandida - Kaartspel
Pas op, er komt een nieuwe gevangene aan in de stad ... Welke kant kies jij deze keer: speel je politie om te voorkomen dat Bandida ontsnapt, of sluit je je aan bij de duistere kant om haar ontsnapping te plannen? Nieuwe items, speciale evenementen… In dit vervolg op de bestverkochte Bandido vind je alles wat je leuk vond aan de eerste game, en meer. Regels die altijd zo gemakkelijk te begrijpen zijn, snelle spellen en een overwinning die niet altijd gemakkelijk te behalen is, met drie verschillende spelmodi om samen te spelen en samen te werken, en nog meer leuke tijden te beleven met familie of vrienden! Bonnie en Clyde mode Door een variatie kunnen spelers hun Bandido- en Bandida-kaarten samen gebruiken om de twee geliefden bij elkaar te brengen!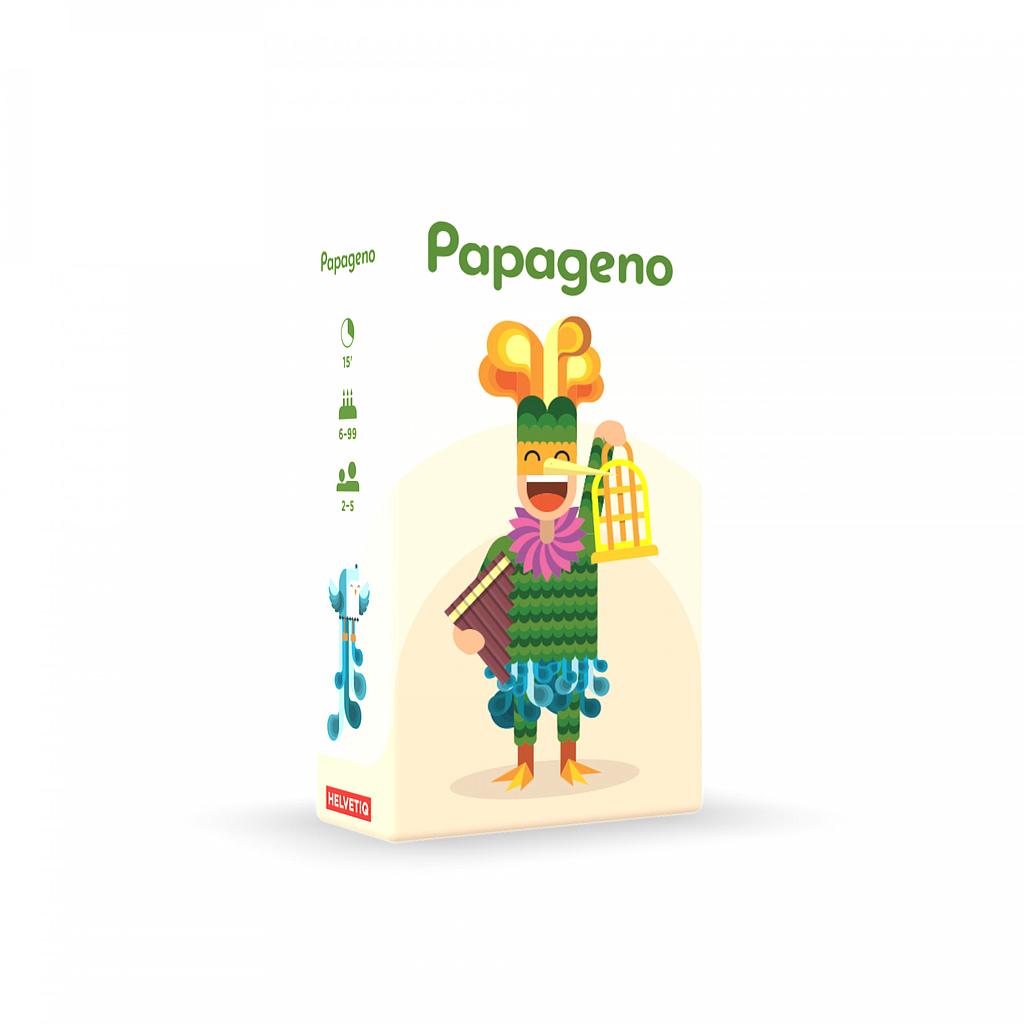 Levering op:
Papageno - Kaartspel
In jouw betoverde koninkrijk vliegt er een zwerm kleurrijke vogels rond. Lukt het jou om de mooiste te vangen om indruk te maken op de koningin? Wees voorzichtig, de draad waarop ze komen is fragiel, en de zwaarste vogels kunnen je de overwinning kosten Papageno, de beroemde vogelvanger uit De Toverfluit, is hier om je te helpen. Hij is je bondgenoot, bereid om vogels van je buren te vangen, of hun verzameling te verknoeien! Papageno is een personage uit Mozarts opera De Toverfluit. Hij is de vogelvanger van de Koningin van de Nacht. Altijd vrolijk en grappig, deze vrolijke kerel volgt prins Tamino in zijn zoektocht naar prinses Tamina, en wil zelf ook zijn grote liefde vinden... Om zijn vriend te helpen heeft Papageno magische instrumenten: klokken en een panfluit.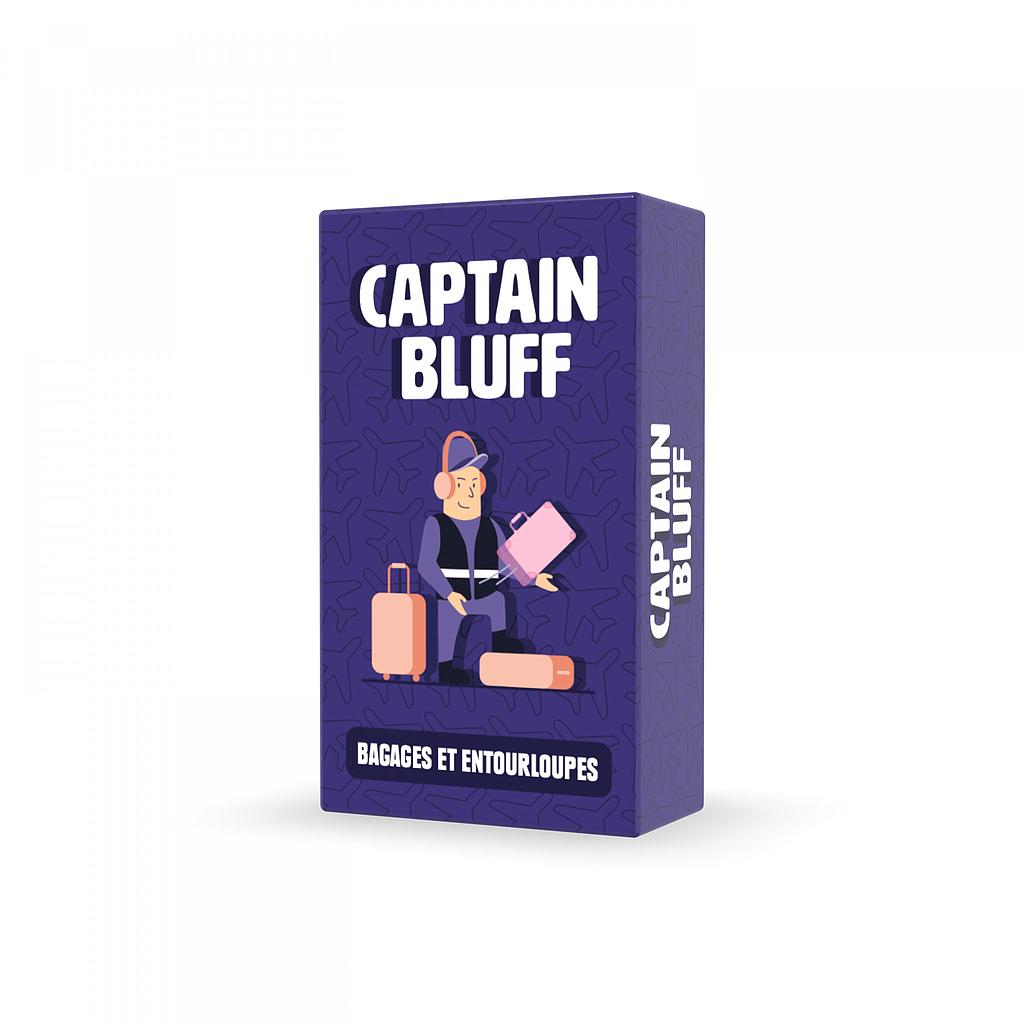 Levering op:
Captain Bluff - Kaartspel
Welkom op de luchthaven ... Je bent een van de bagage-afhandelaars op de meest chaotische luchthaven van het continent en er zijn net 3 vliegtuigen aangekomen: je moet de vrachtruimen durven legen. Jou doel? Rond uw taak zo snel mogelijk af en ga eerst naar huis. Daarvoor is alles mogelijk: nieuwe transportbanden openen, de startsteden verwisselen, je bagage snel weggooien of doorgeven aan je tegenstanders om ze af te remmen ... Wie van jullie wordt de nieuwe Captain Bluff van het vliegveld? Maximale interactie voor dit blufspel waar alles in een oogwenk kan veranderen ... Haal je beste pokerface tevoorschijn, blijf alert en onthoud de startende steden om te winnen!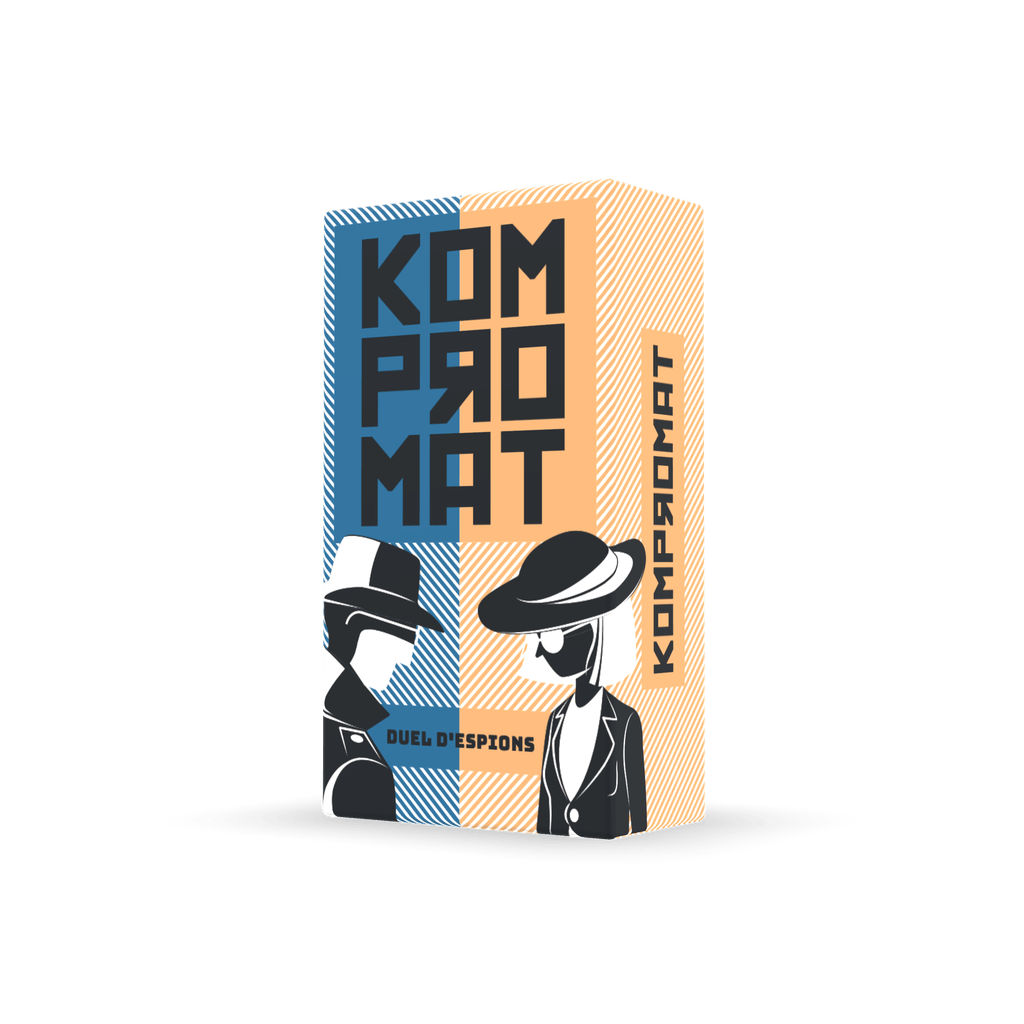 Levering op:
Kompromat - Kaartspel
Het gerucht gaat dat er compromitterende informatie circuleert over een publieke figuur. Op de grond botsen twee geheime agenten, de een om deze informatie te onderdrukken en de ander om het te verspreiden. Ze beginnen aan gewaagde missies en versterken hun bekendheid door hun heldendaden. Neem risico's en druk uw stempel op de geschiedenis!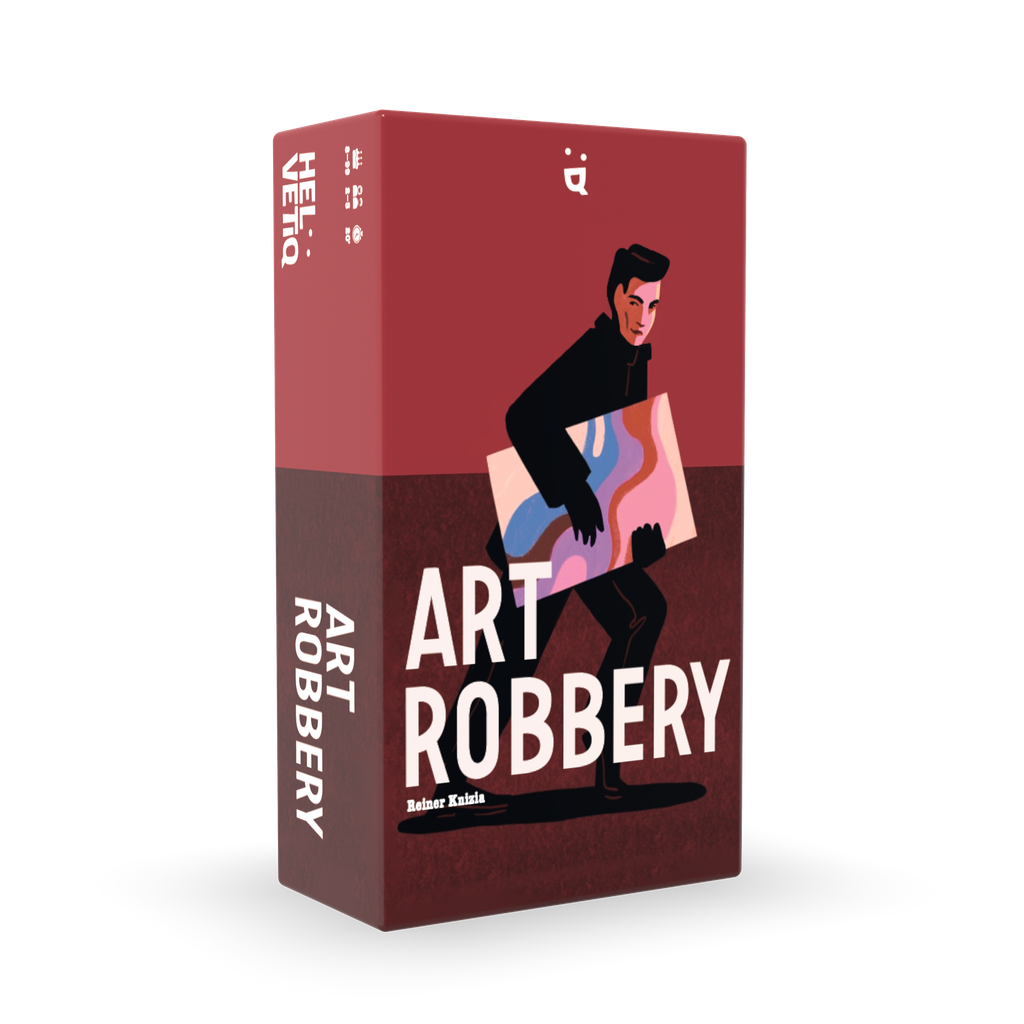 Levering op:
Art Robbery - Kaartspel
18 maart 1990, Boston. Na maanden van voorbereiding stap je het museum binnen en vertrek je anderhalf uur later met je zakken vol, zonder dat iemand er iets van merkt: missie geslaagd. Je hebt de overval van de eeuw gedaan en tekeningen, schilderijen, sculpturen en antiek stromen uit het magazijn! Maar nu begint het moeilijkste... In Art Robbery spelen jullie allemaal als kunstdieven die de buit van hun nieuwste wapenfeit moeten delen. Op het programma: vier speelrondes om het hoofd te bieden aan je tegenstanders en het grootste deel van de taart te pakken te krijgen. Steel de buit onder de neuzen van je medespelers, bescherm die van jezelf en verzamel genoeg alibi's tijdens het spel om te voorkomen dat je door de FBI wordt gepakt, of pas op voor eliminatie! Een flinke dosis strategie en interactie in dit zeer competitieve spel: moge de beste dief winnen!