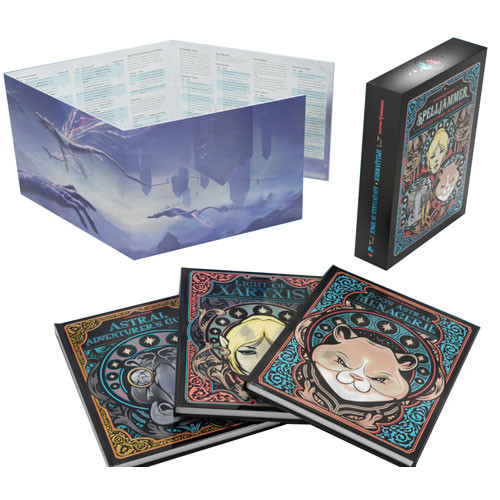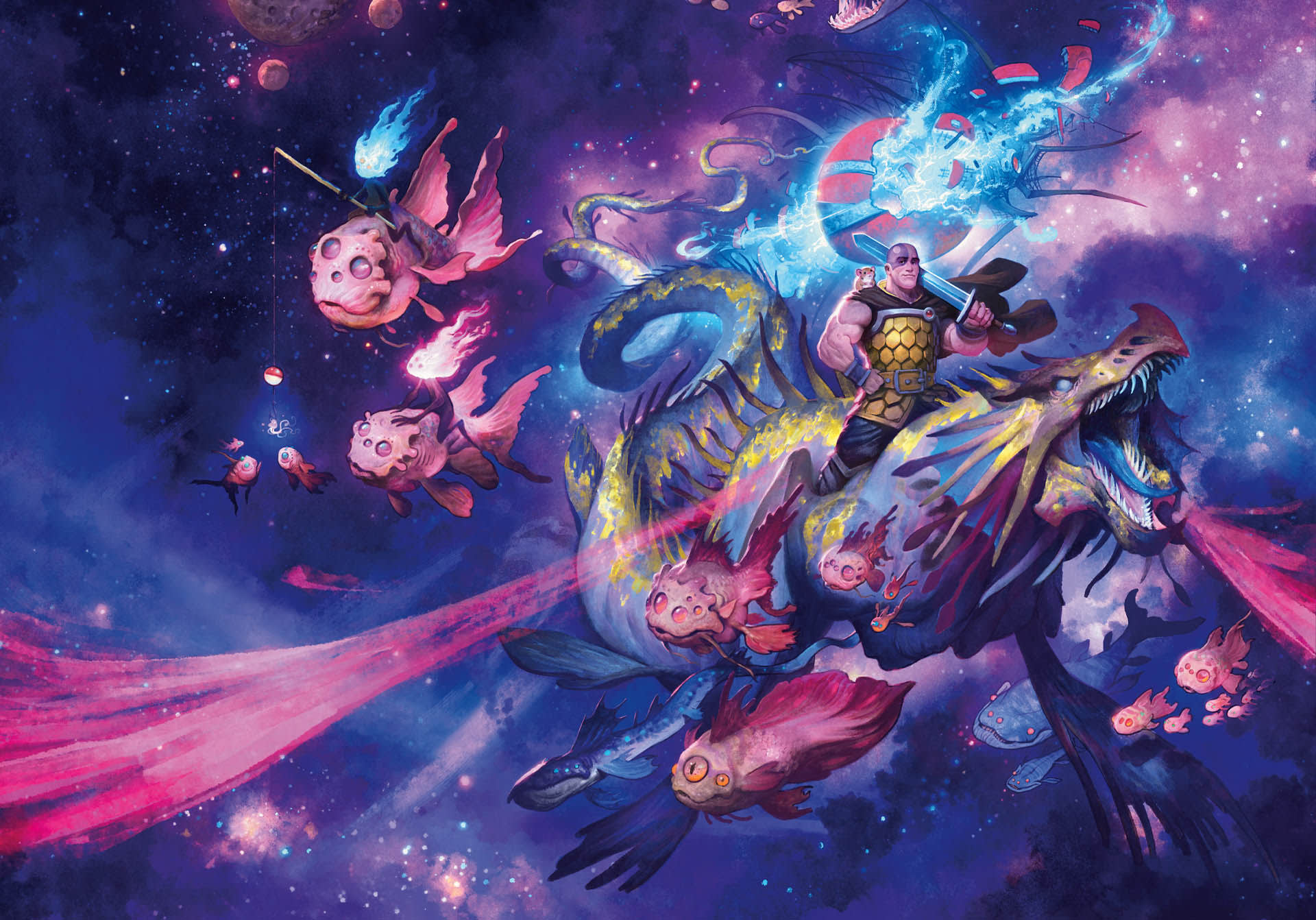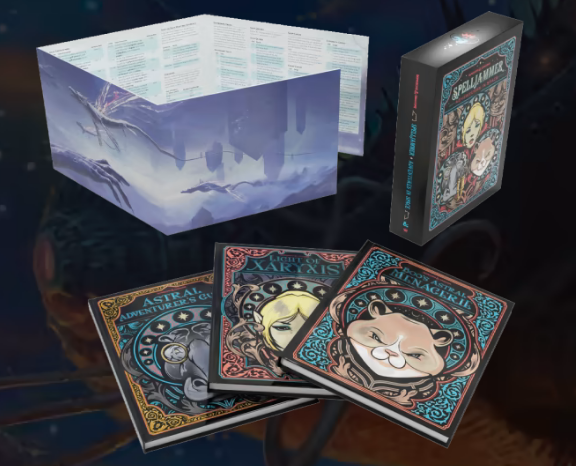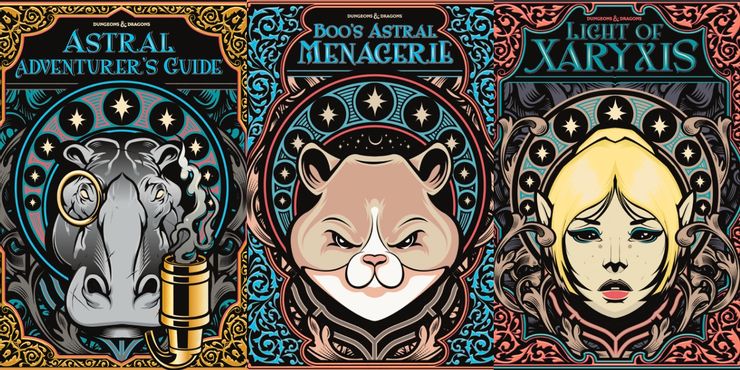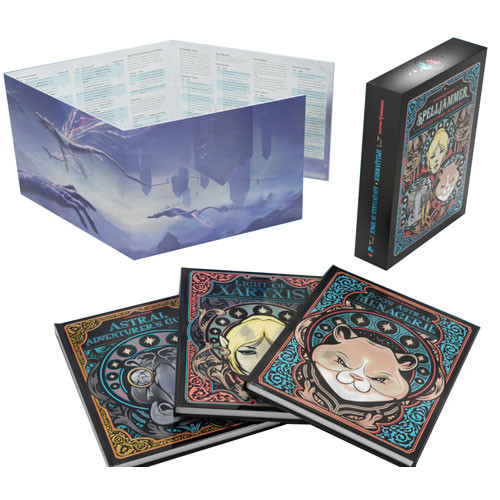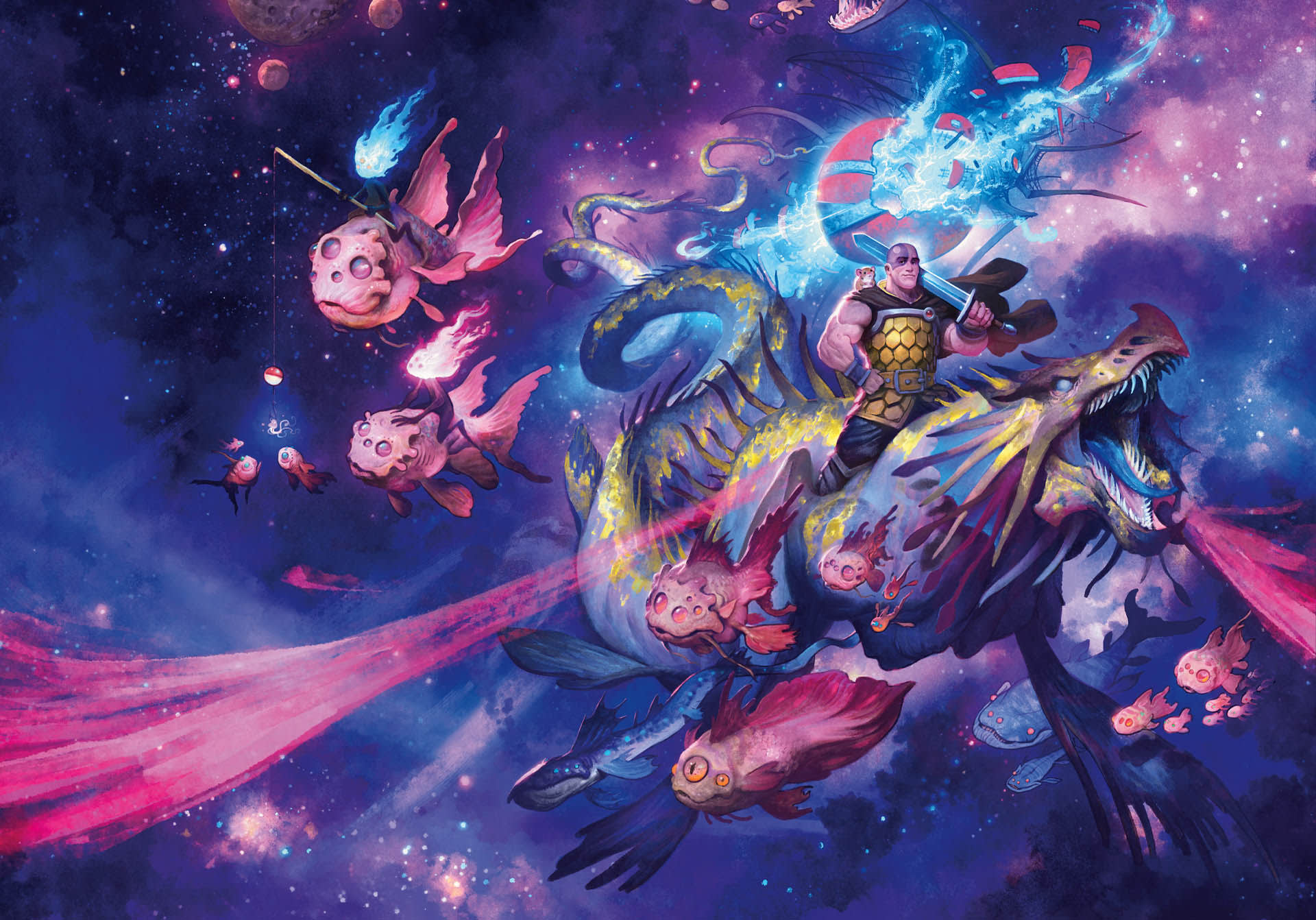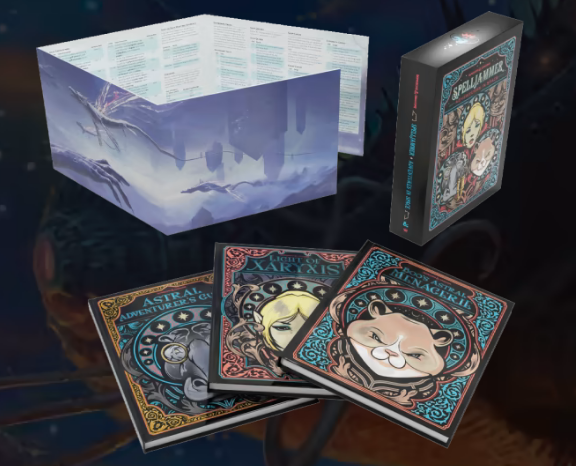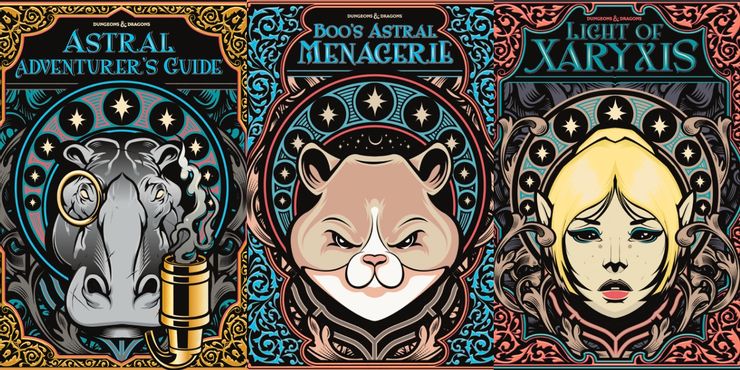 Dungeons & Dragons: Spelljammer Adventures in Space - Alt-Cover
Op werkdagen voor 16:00 besteld is morgen in huis.
Productinformatie "Dungeons & Dragons: Spelljammer Adventures in Space - Alt-Cover"
Spelljammer Adventures is een dnd campagne setting. Een wereld is zich in deep space en deep sea afspeelt.
Op lange reizen kom je steden tegen die zijn gebouwd op meteorieten. Overleden goden die rondzweven in de eather, reusachtige ruimte monsters die hun holen hebben in meteorieten.
De meest bijzondere zaken kom je tegen, al reizende op jullie ruimteschip.
Nieuwe rassen, zoals de Hadozee en Thri-Krieen, staan klaar om jullie met open armen ontvangen of om het leven te brengen. De spelers kunnen aan de slag met nieuwe rassen voor hun player characters. Zoals de Astral Elves, mechanische gnomes en de Gjif. Dit zijn nijlpaard achtige wezens die geen idee hebben waar ze vandaan komen of naartoe gaan.
Natuurlijk zijn er ook de monsters. Draken in vele soorten en smaken, de Space Clowns en natuurlijk de alles verscheurende Reusachtige Killer Hamster.
SpellJammer Adventures bestaat een campainebook, een monster manuel, een adventure book, Dm screen, een grote dubbelzijdige kaart, dit alles verpakt in een slipcase.
Light of Xaryxis - een avontuur met harde kaft van 64 pagina's dat zich afspeelt in het astrale plane voor charaters van level 5-8.
The Astral Adventurer's Guide - 64 pagina's hardcover boek waarin het Astral Plane is de camping setting book,inclusief op de ruimte gebaseerde karakteropties, spreuken, magische items, ruimtevaartregels, schepen en meer
Boo's Astral Menagerie - een hardcover boek van 64 pagina's met monsters en hun achtergrond en cijfers meer dan 60 wezens die zijn gevonden in Wildspace en de Astral Sea.
Dubbelzijdige poster kaart van de Rots van Bral - een asteroïde-stad die kan dienen als zowel een avonturen locatie als een campagne hub
DM-scherm: Dungeon Master-scherm met vier panelen, ontworpen voor onstuimige ruimteavonturen
Een alternatieve art-cover met een onderscheidend ontwerp en zachte afwerking is exclusief verkrijgbaar bij het Spellenhuis.
Verwen jezelf en je groep, bestel deze set snel.