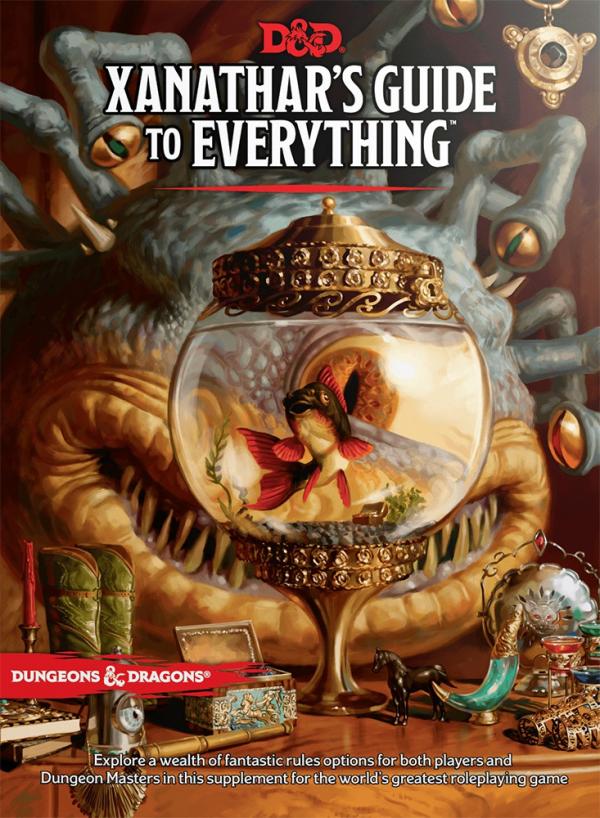 Dungeons & Dragons: Xanathar's Guide to Everything
€ 47,95 
%
Prijs was:

€ 59,00 

-

(18.73% bespaard)
Op werkdagen voor 16:00 besteld is morgen in huis.
Productinformatie "Dungeons & Dragons: Xanathar's Guide to Everything"
Explore a wealth of fantastic new rules options for both players and Dungeon Masters in this supplement for the world's greatest roleplaying game. Assembled here for the first time is new information on adventurers of every stripe. In addition, you'll find valuable advice for those of nefarious intent who must deal with such meddling do-gooders, including the Xanathar's personal thoughts on how to dispatch anyone foolish enough to interfere with his business dealings. Alongside observations on "heroes" themselves, the beholder fills the pages of this tome with his personal thoughts on tricks, traps, and even treasures and how they can be put to villainous use.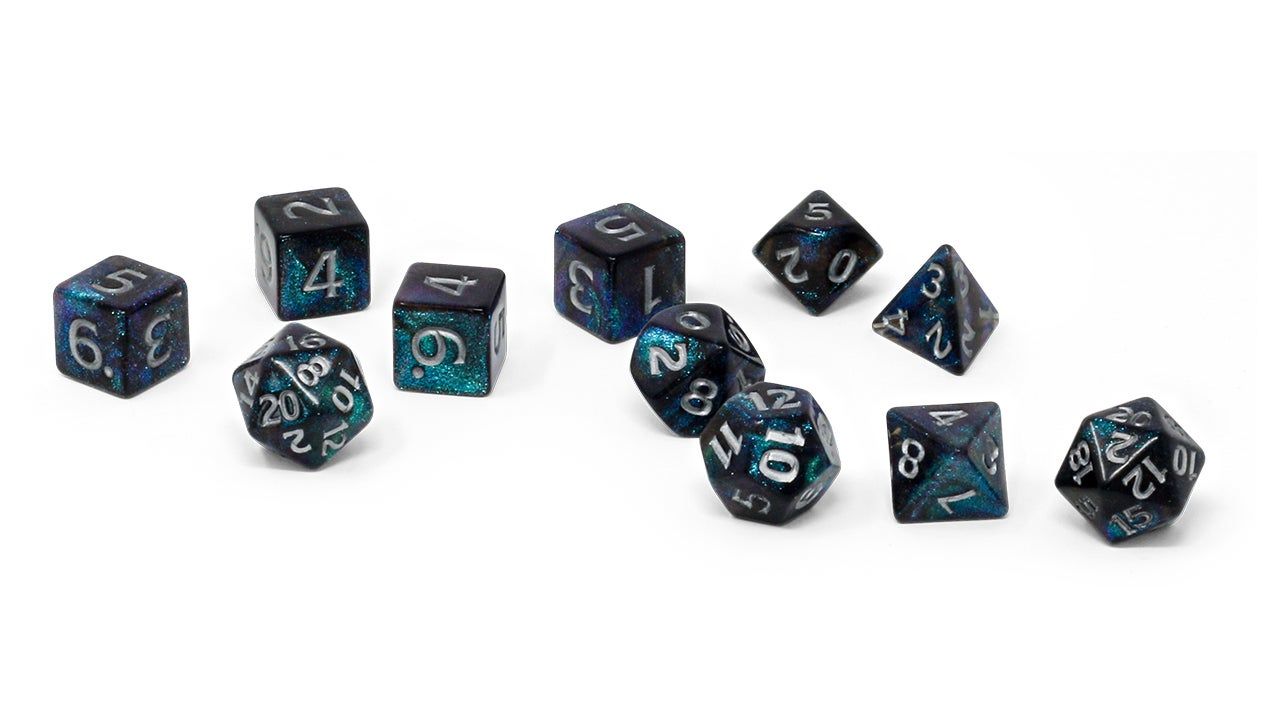 Levering op:
D&D Icewind Dale: Rime of the Frostmaiden Dice Set
Icewind Dale: Rime of the Frostmaiden Dice for an even better immersion in this D&D adventure. Feel the cold touch of death in this adventure for the world's greatest roleplaying game. In Icewind Dale, adventure is a dish best served cold. Beneath the unyielding night sky, you stand before a towering glacier and recite an ancient rhyme, causing a crack to form in the great wall of ice. Beyond this yawning fissure, the Caves of Hunger await. And past this icy dungeon is a secret so old and terrifying that few dare speak of it. The mad wizards of the Arcane Brotherhood long to possess that which the god of winter's wrath has so coldly preserved—as do you! What fantastic secrets and treasures are entombed in the sunless heart of the glacier, and what will their discovery mean for the denizens of Icewind Dale? Can you save Ten-Towns from the Frostmaiden's everlasting night? Icewind Dale: Rime of the Frostmaiden is a tale of dark terror that revisits the forlorn, flickering candlelights of civilization known as Ten-Towns and sheds light on the many bone-chilling locations that surround these frontier settlements.
Levering op:
Pathfinder Age of Ashes Dice Set (7)
Q WORKSHOP and Paizo are proud to bring you the official Pathfinder dice set for the Age of Ashes Adventure Path. This is the first Adventure Path in the Second Edition of the game - and it can get quite heated by real ancient dragon firebreath! Unless you can avoid unleashing the Age of Ashes upon the world!