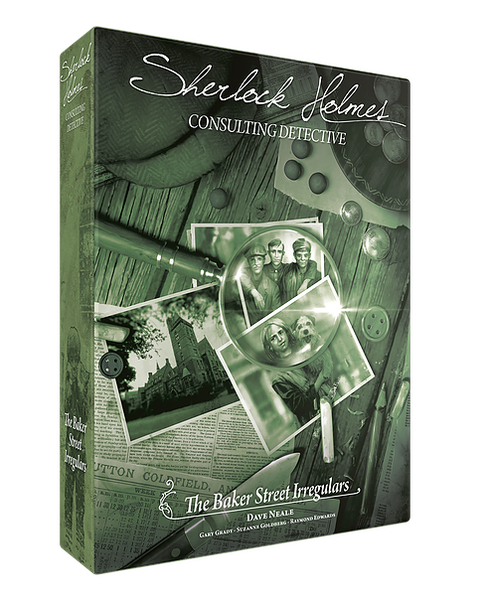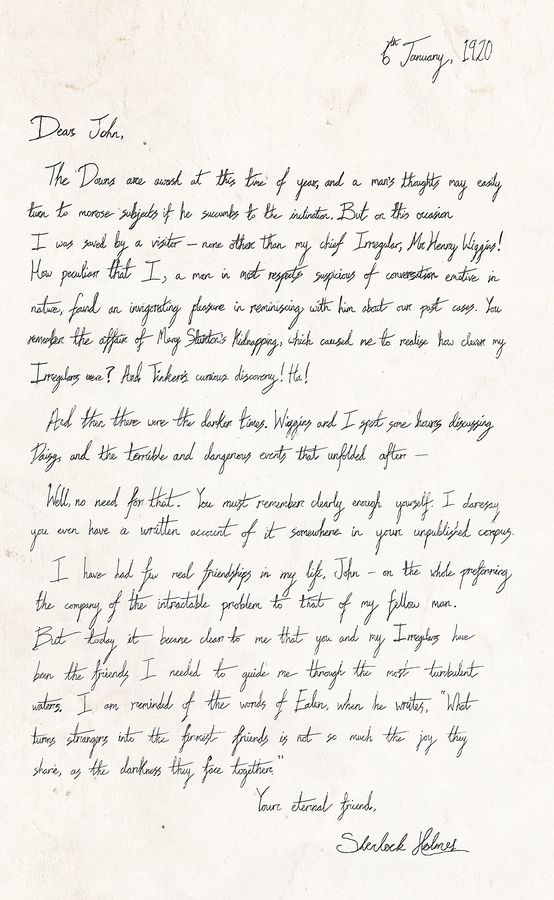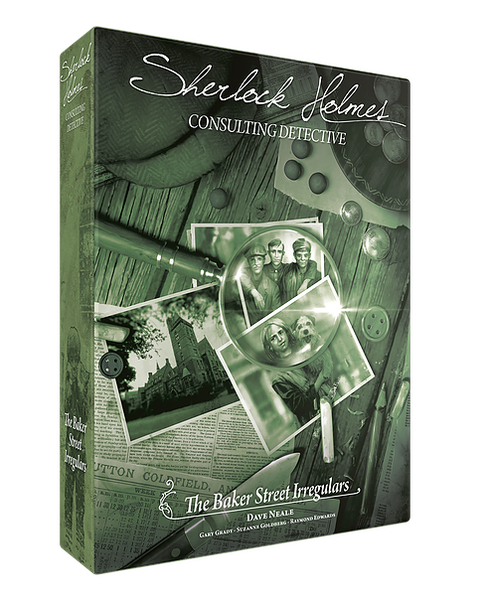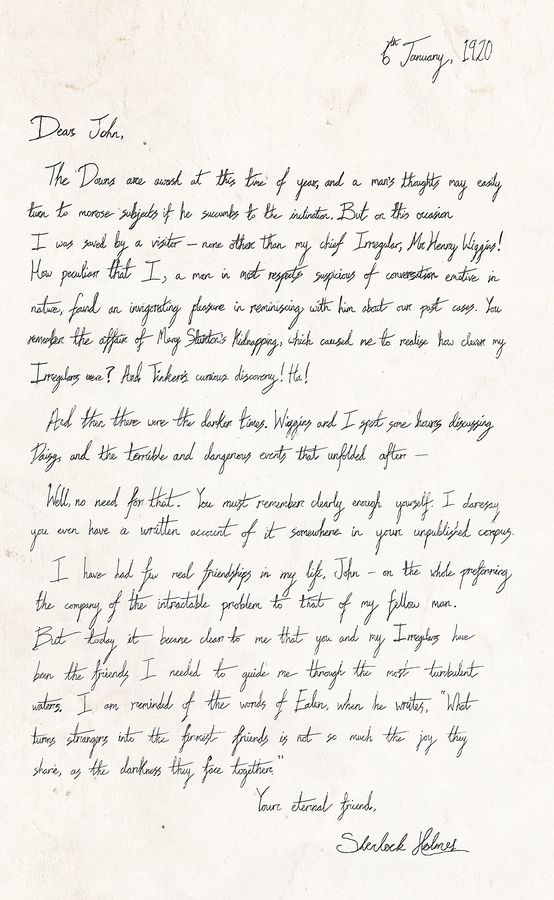 Sherlock Holmes: Consulting Detective - Baker Street Irregulars
Op werkdagen voor 16:00 besteld is morgen in huis.
Productinformatie "Sherlock Holmes: Consulting Detective - Baker Street Irregulars"
In 1880, Sherlock Holmes appointed a group of street children as The Baker Street Irregulars, his unofficial "police force". This is their story, and the story of a particular year that thrusts the Irregulars and the master detective into a series of challenging and dangerous events...
Sherlock Holmes Consulting Detective is a cooperative game where the players try to solve mysterious cases by walking the foggy London streets in search of clues. Unravel the thread of intrigue, answer a series of questions, and compare your detective skills to those of the master sleuth himself, Sherlock Holmes.
The Baker Street Irregulars is a set of ten new cases, including introductory cases that are perfect for new players, while also offering novel mechanisms and surprises to give seasoned investigators something different.
Cases:
1. The Curzon Street Kidnapping
2. The Mudlark Mystery
3. The Three Customers
4. The Promise
5. The Red River Valley
6. The Busker of Bridge Street
7. The Tiger's Eye
8. The Heist in Harp Lane
9. The Dog in the Night Time
10. Death of a Detective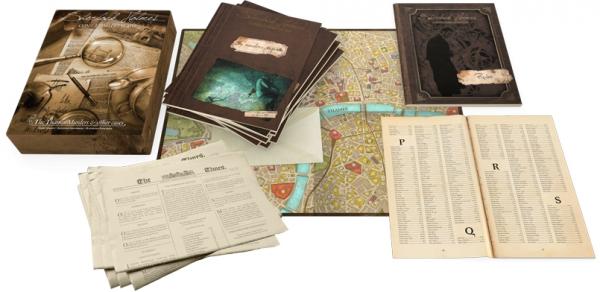 Levering op:
Sherlock Holmes Consulting Detective
The gaslit streets of Victorian London. Horse-drawn broughams, hansoms, and dog-carts rattle over the cobblestone streets, pulling their passengers through the pea-soup fog. On every street corner, you pass booksellers, clubs, prisons, music halls, doctors, tea houses, and steamship companies. Yet in the shadows and dark alleys of this great city, horrible and cunning crimes are committed daily, confounding the policemen of Scotland Yard. Still, even the most ingenious crime is only a puzzle for the world's only consulting detective—Sherlock Holmes! Ten fully revised cases for the Sherlock Holmes Consulting Detective line from Space Cowboys will soon be available with the newest standalone box, The Thames Murders and Other Cases. Like the previously released Jack the Ripper & West End Adventures, The Thames Murders and Other Cases offers ten thrilling cases, each one drawing you into the mystery surrounding a deadly crime in the world of Sherlock Holmes. Whether you're playing alone or with up to eight players, you'll need everyone's wits to solve the case. Important note: The ten cases in The Thames Murders and Other Cases are the same ten cases released in the Ystari version of the game Sherlock Holmes Consulting Detective, now fully revised and retranslated. The solutions and contents of some cases have changed.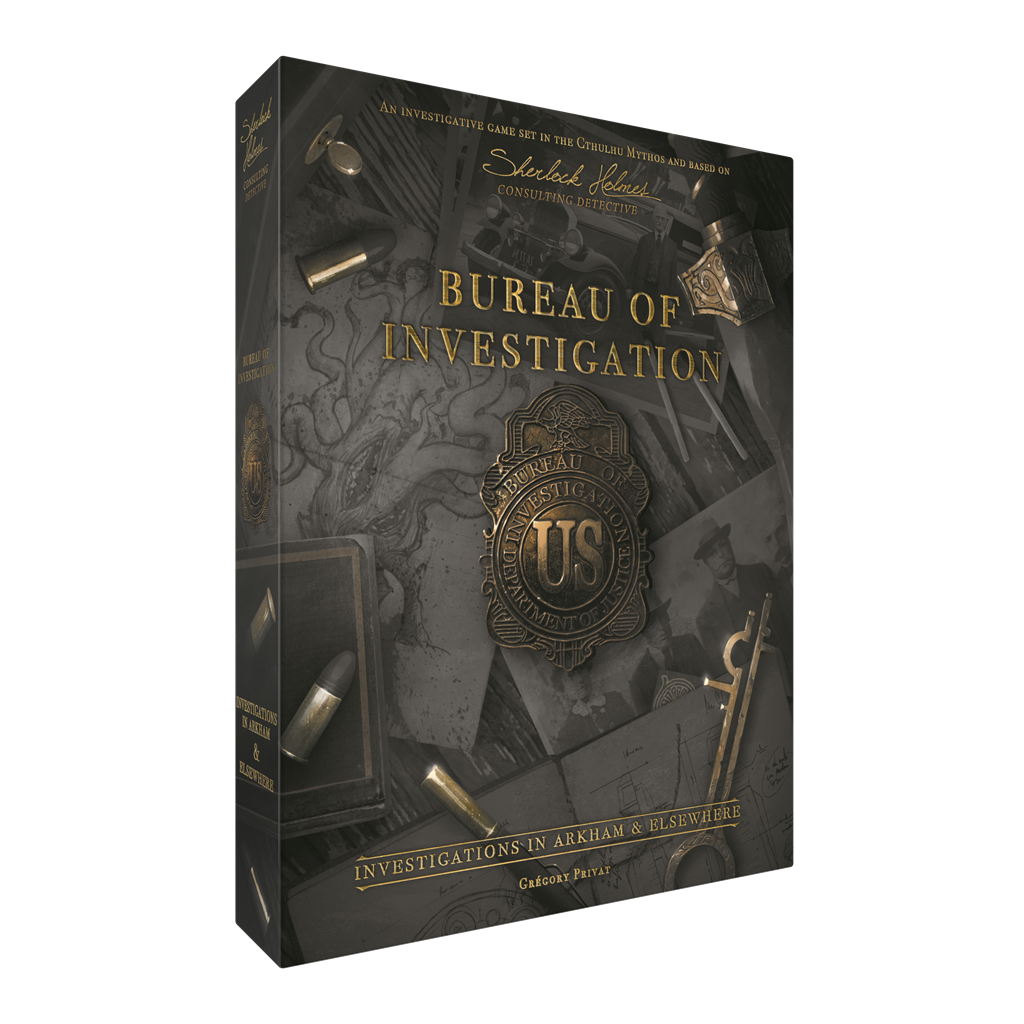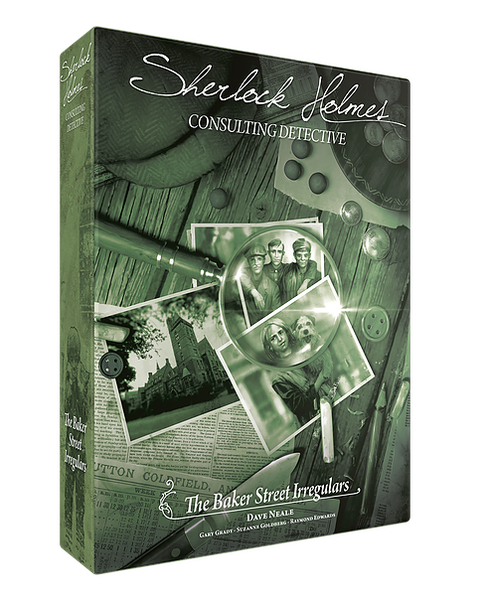 Levering op:
Sherlock Holmes: Consulting Detective - Baker Street Irregulars
In 1880, Sherlock Holmes appointed a group of street children as The Baker Street Irregulars, his unofficial "police force". This is their story, and the story of a particular year that thrusts the Irregulars and the master detective into a series of challenging and dangerous events... Sherlock Holmes Consulting Detective is a cooperative game where the players try to solve mysterious cases by walking the foggy London streets in search of clues. Unravel the thread of intrigue, answer a series of questions, and compare your detective skills to those of the master sleuth himself, Sherlock Holmes. The Baker Street Irregulars is a set of ten new cases, including introductory cases that are perfect for new players, while also offering novel mechanisms and surprises to give seasoned investigators something different. Cases: 1. The Curzon Street Kidnapping2. The Mudlark Mystery3. The Three Customers4. The Promise5. The Red River Valley6. The Busker of Bridge Street7. The Tiger's Eye8. The Heist in Harp Lane9. The Dog in the Night Time10. Death of a Detective