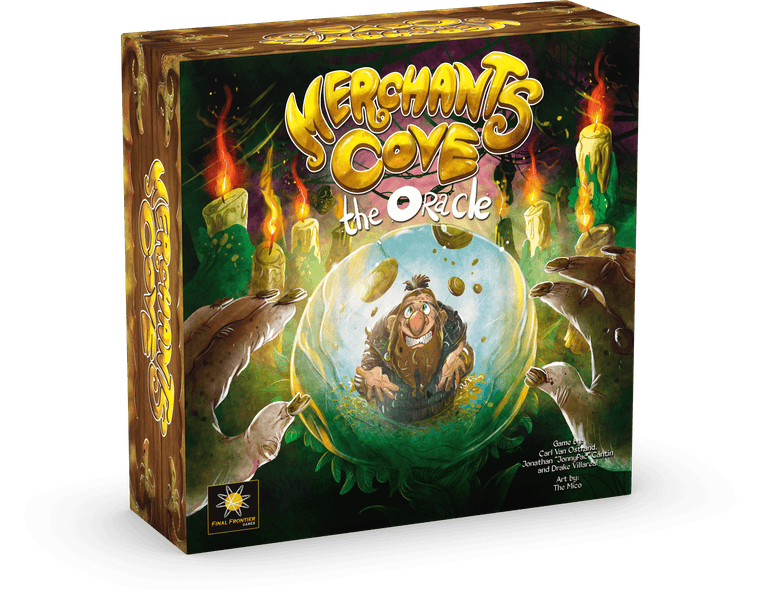 Merchants Cove The Oracle
Op werkdagen voor 16:00 besteld is morgen in huis.
Productinformatie "Merchants Cove The Oracle"
As Haggatha the Oracle, you deal in fortunes for the unfortunate. Read the stars, divine the future, and twist the fates in your attempts to part folks from their precious gold. Weary adventurers visit your shop in search of hope and guidance. You offer this through lucky charms and horoscopes, but sometimes you need to do a little voodoo, too. Just be careful not to let your dark dabblings—or dirty dishes—scare away too many honest customers!
The Oracle is a new merchant you can play as. It is centered around a roll & write style game, with a pen, dry-erase board, and custom dice tray. Each turn you throw a handful of runes (a coin, bone, voodoo meeple, and dice) into a divided dish, then you record the results on your board in various ways to perform actions—and predict the future!
| | |
| --- | --- |
| Artikelnummer: | 25540 |
| EAN: | 672975456108 |
| Uitgever artikelnummer: | FFN5004 |
| Aantal spelers: | 1-4 |
| Leeftijd: | 14+ |
| Soort spel: | Bordspel |
| Speelduur: | 45-75 min |
| Taal: | Engels |
| Categorie: | Bordspellen, Gezelschapsspellen |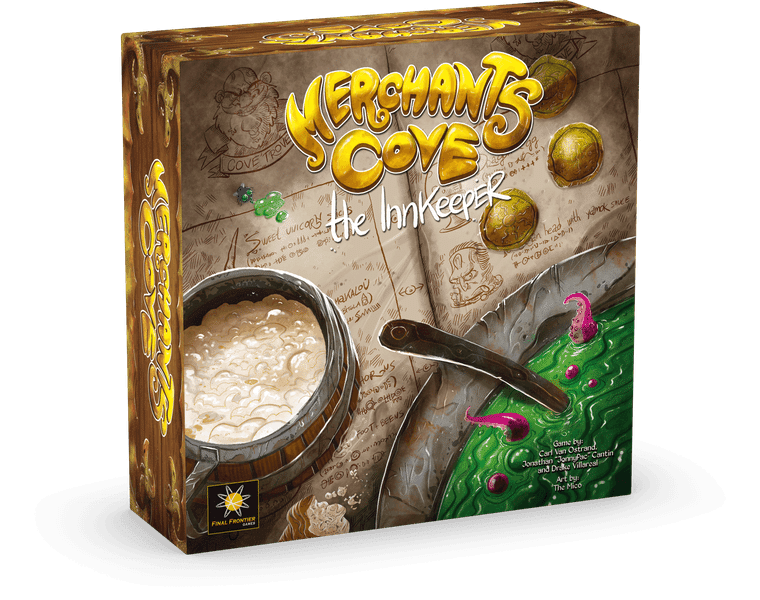 Levering op:
Merchants Cove The Innkeeper
As Mr. Nasty, the infamous innkeeper, you give customers a simple promise: a stiff drink, soft bed, and swift kick in the pants for those who start trouble. You won't sell large goods at the piers like other merchants in town. Instead, you'll offer room and board to tired adventurers after the markets close for the day. But space is limited and customers are fussy—the last thing you want is folks yapping about a bad experience… The Innkeeper is a new merchant you can play as. It is centered around a speculation game, where you try to prepare rooms for the most common adventurers in play at the end of each round. If you plan well and satisfy your guests, you can yield an ever-increasing income. However, if you fail, you can expect brawls to break out—which can hurt your business!