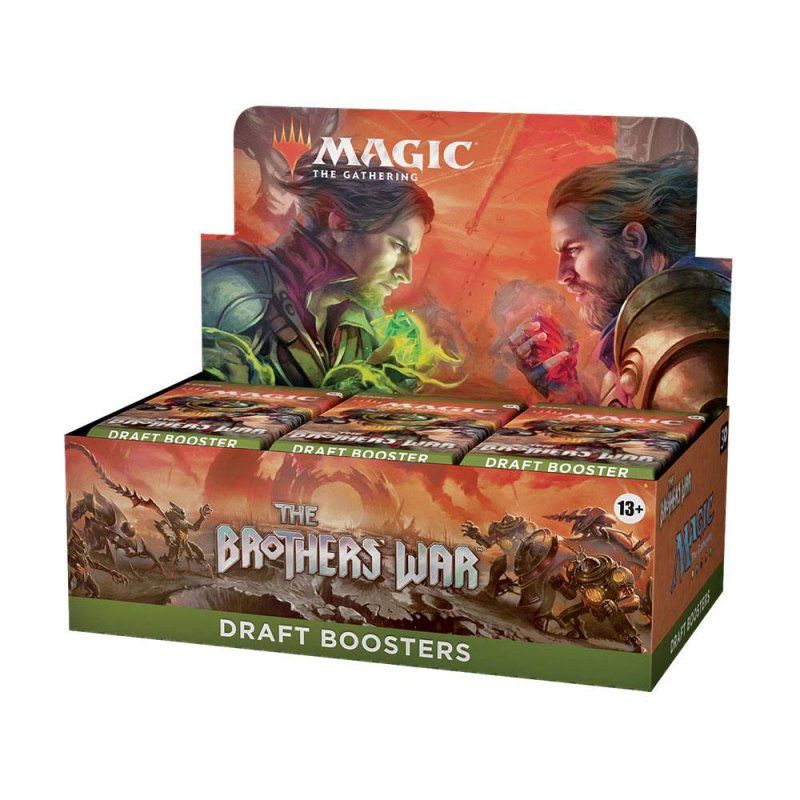 Magic: The Brothers War - Draft Boosterbox
€ 124,95 
%
Prijs was:

€ 160,00 

-

(21.91% bespaard)
Op werkdagen voor 16:00 besteld is morgen in huis.
Productinformatie "Magic: The Brothers War - Draft Boosterbox"
Returning to a pivotal story of Dominaria's — and Magic's — history, what started as a feud between Urza and Mishra erupted into an all-out war that set into motion the future of the plane and Multiverse itself. Through the lens of Dominaria's locations, characters, and victims of the conflict, we'll see a plane-spanning conflict escalate with artifacts, giant artifact creatures, and beyond.
- 36 The Brothers' War MTG Draft Boosters-the best boosters for drafting The Brothers' War
- 15 Magic cards per booster
- A boosterbox contains 36 boosters
- At least 1 card of rarity Rare or higher in every pack
- 1 Traditional Foil card in 33% of packs
- Travel back in time to command powerful artifacts and giant robots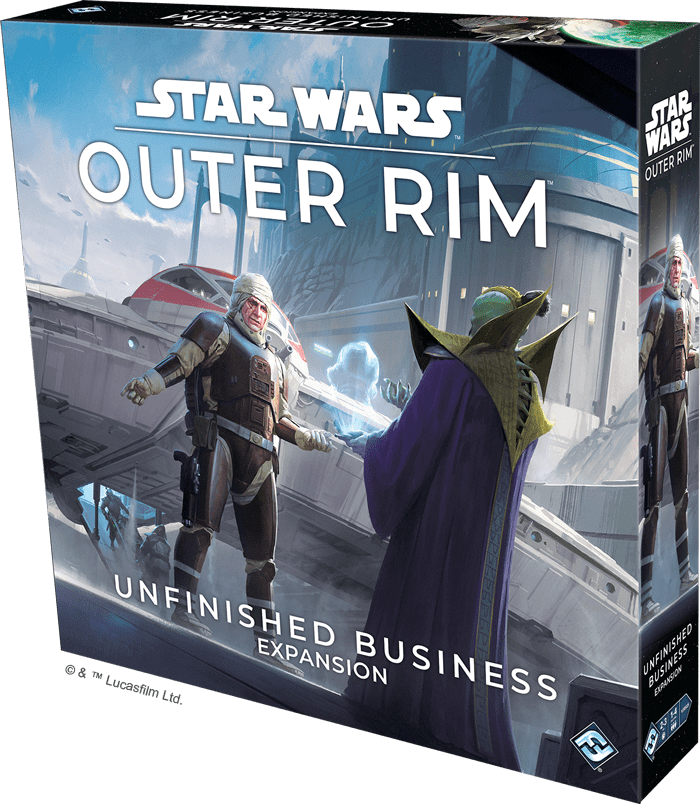 Niet meer beschikbaar
Star Wars Outer Rim Unfinished Business
You've made a name for yourself in the Outer Rim, and you are well on your way to becoming a living legend. But business is far from over; there are still plenty of jobs to do and bounties to hunt. Hyperlanes through the Core Worlds hold the promise of untapped opportunities, and the market is flush with new merchandise. Just be sure to watch your step, because the Outer Rim has gotten even more dangerous, and your rivals are eager to take you down.This expansion comes packed with new content for this terrific game, more than doubling the number of cards in the game and featuring more of everything that made the base game so special, as well as some exciting new features for you to enjoy. With more encounters to confront, more things to do, and more characters to meet (and play as), this expansion is an absolute must-have for any fan of Outer Rim.