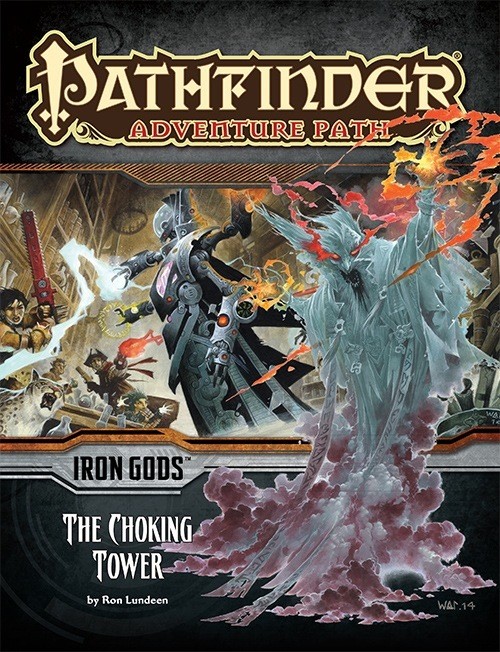 Pathfinder: The Choking Tower (Iron Gods 3 of 6)
2 stuks op voorraad.
Op werkdagen voor 16:00 besteld, morgen in huis
Gratis verzending vanaf € 50.-
Bezoek onze 2 winkels
30 dagen bedenktijd
Productinformatie - Pathfinder: The Choking Tower (Iron Gods 3 of 6)
The Lords of Rust and their strange Iron God have been defeated, but the victory of Numeria's newest heroes has uncovered a threat to the land much greater than a mere gang of bandits. A mightier Iron God is rising in power in the enigmatic Silver Mount—but before the heroes can confront it, they must recover the legacy of this strange deity's first worshiper. Clues lead to the technophobic town of Iadenveigh, a farming community near the mysterious Choking Tower of technomancer Furkas Xoud. What role will this knowledge-obsessed "smoke wizard" play in this unfolding threat? Will the heroes be ready in time for their inevitable clash with Numeria's greatest Iron God?
Specificaties
| | |
| --- | --- |
| Taal: | Engels |
| EAN: | 9781601256881 |
| Productnummer: | 3464 |