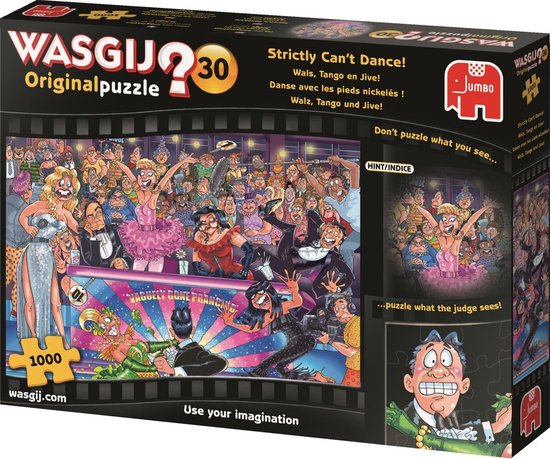 Wasgij Original 30 - Wals, Tango en Jive! (1000)
Dit product is "tijdelijk" niet meer leverbaar
Uitgever artikelnummer:
JUM-19160
Productinformatie "Wasgij Original 30 - Wals, Tango en Jive! (1000)"
Wasgij Original 30: Strictly Can't Dance! Is the hilariously funny 1,000 piece jigsaw puzzle that shows everyone's favourite talent show 'Vaguely Gone Prancing'! The image printed on the front of the box depicts a talent show taking place. However something has caught the eye of some people, while everyone is trying to enjoy themselves and watch the entertainment. What could be happening to get this surprised reaction from everyone? Try to imagine you are the judge falling out his chair on the right and piece together what he can see.