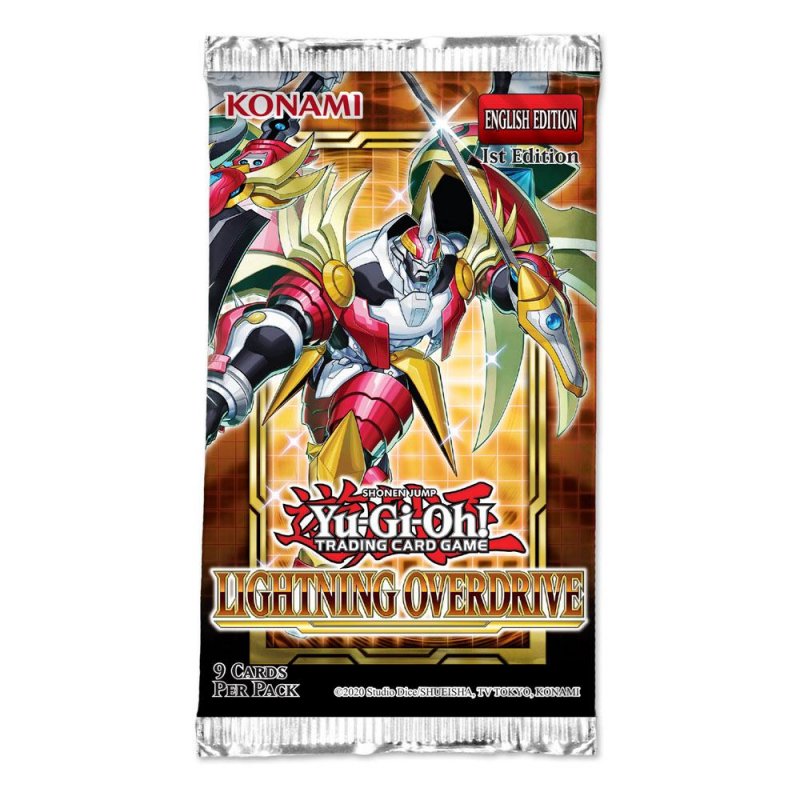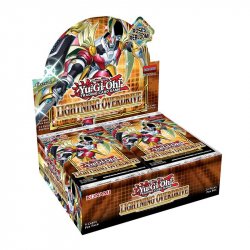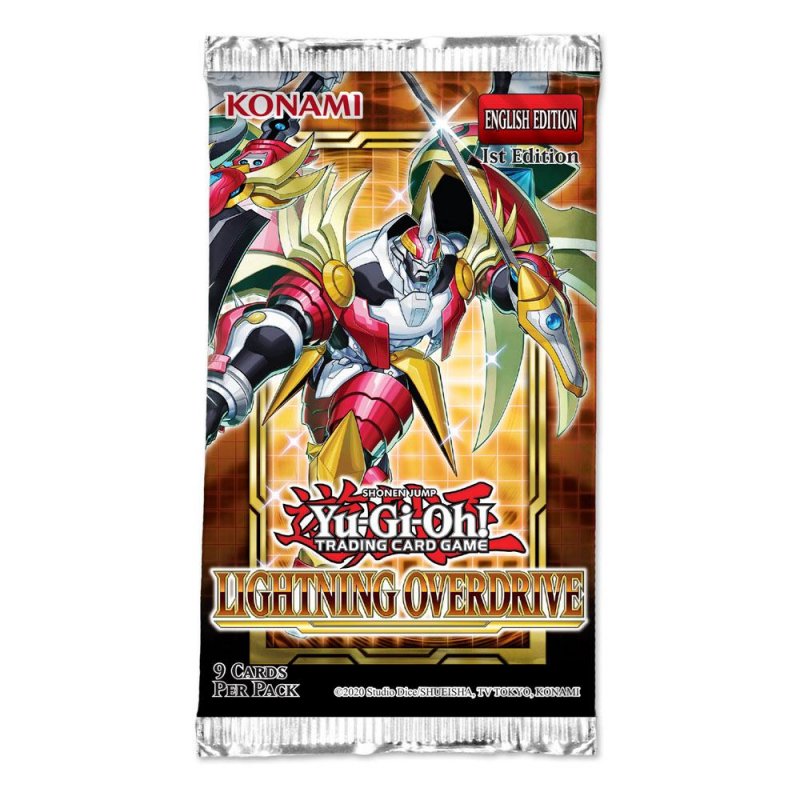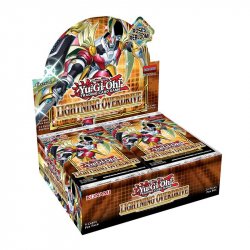 Yu-Gi-Oh: Lightning Overdrive - Booster
Op werkdagen voor 16:00 besteld is morgen in huis.
Uitgever artikelnummer:
KDE YU442
Productinformatie "Yu-Gi-Oh: Lightning Overdrive - Booster"
Lightning Overdrive is poised to shock the Dueling world and reinvigorate not one, but TWO beloved monsters from the worlds of the Yu-Gi-Oh! animated series!

First, Number 39: Utopia from Yu-Gi-Oh! ZEXAL gets a brand-new version of its upgraded Number C39: Utopia Ray form! Alongside comes a new suite of supporting cards that help you Summon Utopia as well as fetch "ZW" monsters and "Rank-Up-Magic" Spells out of your Deck.

After that, Lightning Overdrive rewinds time to Yu-Gi-Oh! 5D's, and introduces a new upgraded form of Akiza's beloved Black Rose Dragon! This monster will also be joined by a small retinue of "Rose Dragon" related cards to aid your Synchro Summons.

But it doesn't stop there! A brand-new strategy invites all Duelists to explore the excitement and mystery of a monster-themed amusement park, and the story of Fallen of Albaz that began in Rise of the Duelist continues onward.

Lightning Overdrive also features the following:
• More cards for the "War Rock" World Premiere theme introduced in Blazing Vortex.
• New cards for strategies introduced in Phantom Rage, Genesis Impact, and Blazing Vortex.
• New monsters for older fan-favorite themes.
• And more!
The Lightning Overdrive booster set contains 100 new cards:
50 Commons
26 Super Rares
14 Ultra Rares
10 Secret Rares
*Set contents subject to change.
A booster contains 9 cards.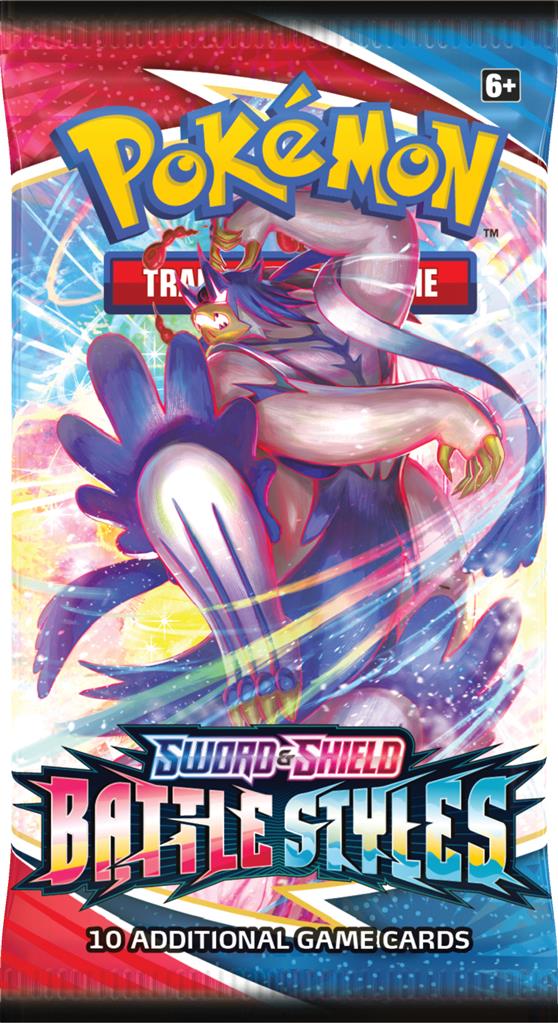 Levering op:
Pokemon: Sword & Shield Battle Styles - Booster
De nieuwe Pokémon TCG uitbreiding Sword & Shield: Battle Styles introduceert het nieuwe spelmechanisme Battle Styles dat gebaseerd is op de videospellen Pokémon Sword en Pokémon Shield!Battle Styles bevat Single Strike Style, aanvallen waarmee een tegenstander met één klap uitgeschakeld kan worden, en Rapid Strike Style, waarmee onverwachte aanvallen uitgevoerd kunnen worden. Elke Pokémon kan een Battle Style hebben. Zo zijn er Single Strike- en Rapid Strike-kaarten verkrijgbaar als Trainer- en Energy-kaarten en spelers kunnen een Single Strike- of Rapid Strike-deck samenstellen.In deze uitbreiding zijn al enkele Battle Style kaarten te vinden zoals Single Strike Urshifu V, Rapid Strike Urshifu V, Single Strike Tyranitar V en Rapid Strike Empoleon V. Single Strike Urshifu VMAX en Rapid Strike Urshifu VMAX zijn er ook in hun Gigantamax-vorm, bekend van de uitbreiding The Isle of Armor voor Pokémon Sword en Pokémon Shield. Een booster bevat 10 kaarten.