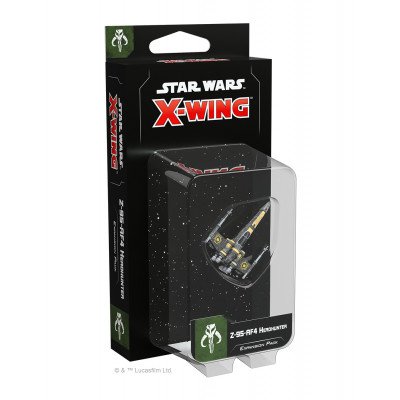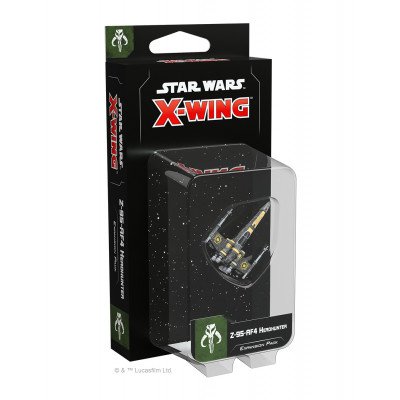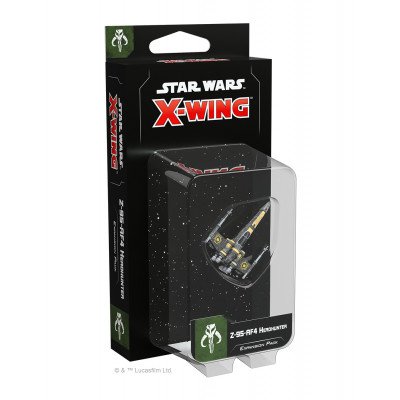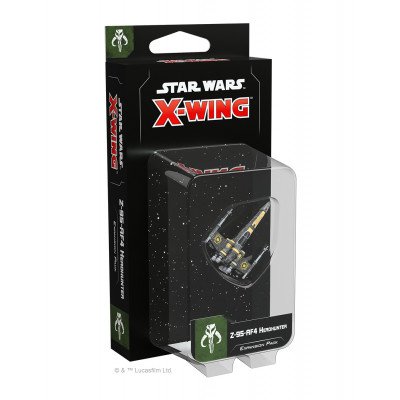 Star Wars X-wing 2.0 Z-95-AF4 Headhunter
€ 17,95 
%
Prijs was:

€ 22,00 

-

(18.41% bespaard)
Tijdelijk niet in voorraad
Verwachte levering op: .
Productinformatie "Star Wars X-wing 2.0 Z-95-AF4 Headhunter"
Deze betrouwbare Star Wars X-Wing Z-95-AF4 Starfighter voor Scum & Villainy bevat alles wat je nodig hebt om een Z-95-AF4 Headhunter-schip miniatuur aan je squadron toe te voegen, inclusief 4 schipkaarten, 5 upgradekaarten en een set tokens.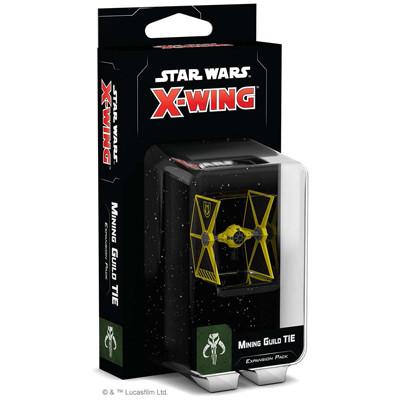 Levering op:
Star Wars X-Wing 2.0 Mining Guild TIE Expansion
Expansieset voor Star Wars X-Wing Second Edition Deze Mining Guild Tie voor Scum and Villainy bevat een pre painted miniatuur, 6 schipkaarten en 5 upgrades.
€ 20,95  Prijs was:

€ 26,00 

-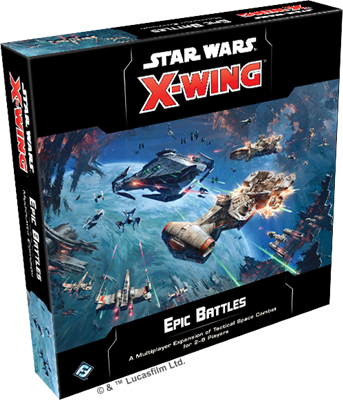 Levering op:
Star Wars X-wing 2.0 Epic Battles Multiplayer Expansion
Broaden the possibilities of your Star Wars™: X-Wing games with the Epic Battles Multiplayer Expansion! This expansion introduces a totally new way to play X-Wing, inviting two to eight players to engage in epic multiplayer battles as they command massive fleets in large-scale games that evoke iconic Star Wars scenes. Featuring eleven cinematic scenarios, Epic Battles gives players the chance to fly coordinated wings of starfighters into a wide variety of situations. From desperate defensive actions to daring assaults on enemy fortifications, each scenario creates an exciting X-Wing experience. Within this expansion, you'll find five wing tools, eight upgrade cards, seven Wing Quick Build Cards, and everything else you need to stage your own epic X-Wing battles!
€ 24,95  Prijs was:

€ 33,00 

-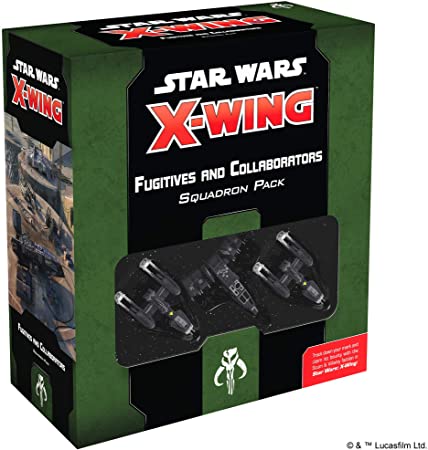 Levering op:
Star Wars X-wing 2.0 Fugitives and Collaborators
Grasp at power with the Fugitives and Collaborators Squadron Pack for Star Wars: X-Wing! Featuring refugees, traitors, and conspirators from across all eras of the Star Wars saga, this pack invites you to take your Scum squadrons in bold new directions. This Squadron Pack includes wanted criminals such as Kanan Jarrus and Arliz Hadrassian, featuring new abilities and upgrades based on their appearances in The Last Padawan and Bloodline. These pilots are joined by one HWK-290 Light Freight miniature and two BTL-A4 Y-Wing miniatures featuring stunning paint schemes. In addition to the ships, you'll find 9 BTL-A4 Y-wing ship cards and 4 HWK-290 ship cards in this expansion, giving you even more pilots to choose from. Additionally, 37 upgrade cards invite you to further customize your Scum and Villainy squadrons, including exciting new options for Epic play. Finally, four Quick Build cards help you get these pilots and upgrades into the fight as fast as possible with convenient preset selections.
€ 50,95  Prijs was:

€ 67,00 

-