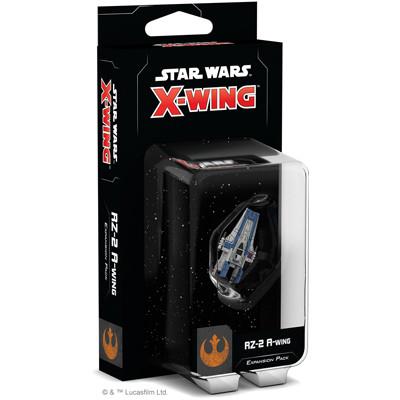 Star Wars X-Wing 2.0 RZ-2 A-Wing Expansion Pack
€ 20,95 
%
Prijs was:

€ 26,00 

-

(19.42% bespaard)
Op werkdagen voor 16:00 besteld is morgen in huis.
Productinformatie "Star Wars X-Wing 2.0 RZ-2 A-Wing Expansion Pack"
The main interceptor of the Resistance, the RZ-2 A-wing by Kuat Systems Engineering is the natural evolution of its predecessor. With field-tested refinements integrated into its design such as incredible maneuverability, reversible laser cannons, and precision ordnance, mastering this craft is a challenge worthy of the greatest aces. With six ship cards—including four unique pilots—and five upgrade cards, plus the maneuver dial and tokens included in this expansion pack, the RZ-2 A-Wing Expansion Pack gives you everything you need to stand toe-to-toe with the First Order's best!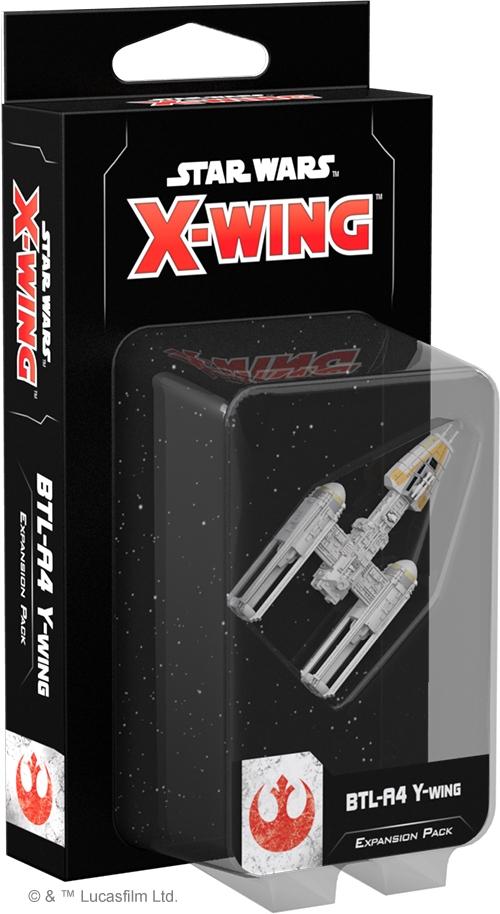 Levering op:
Star Wars X-wing 2.0 BTL-A4 Y-Wing Expansion Pack
Once a common sight in the Imperial Navy, the slow and lumbering Y-wing has long since been phased out of the Imperial ranks in favor of the faster and far more maneuverable TIE fighter. To the fledgling Rebel Alliance, however, the ship's durability, dependability, and heavy armament make it an appealing choice for missions that need a little more firepower. The BTL-A4 Y-Wing Expansion Pack includes a beautifully pre-painted miniature and all the ship and upgrade cards you need to incorporate this powerful ship into your Rebel squadron. In addition, the BTL-A4 Y-Wing Expansion Pack contains a few entirely new cards that have never before appeared in the game's first edition. These new cards and associated punchboard are also included in the Rebel Alliance Conversion Kit for the benefit of veteran players!
€ 20,95  Prijs was:

€ 26,00 

-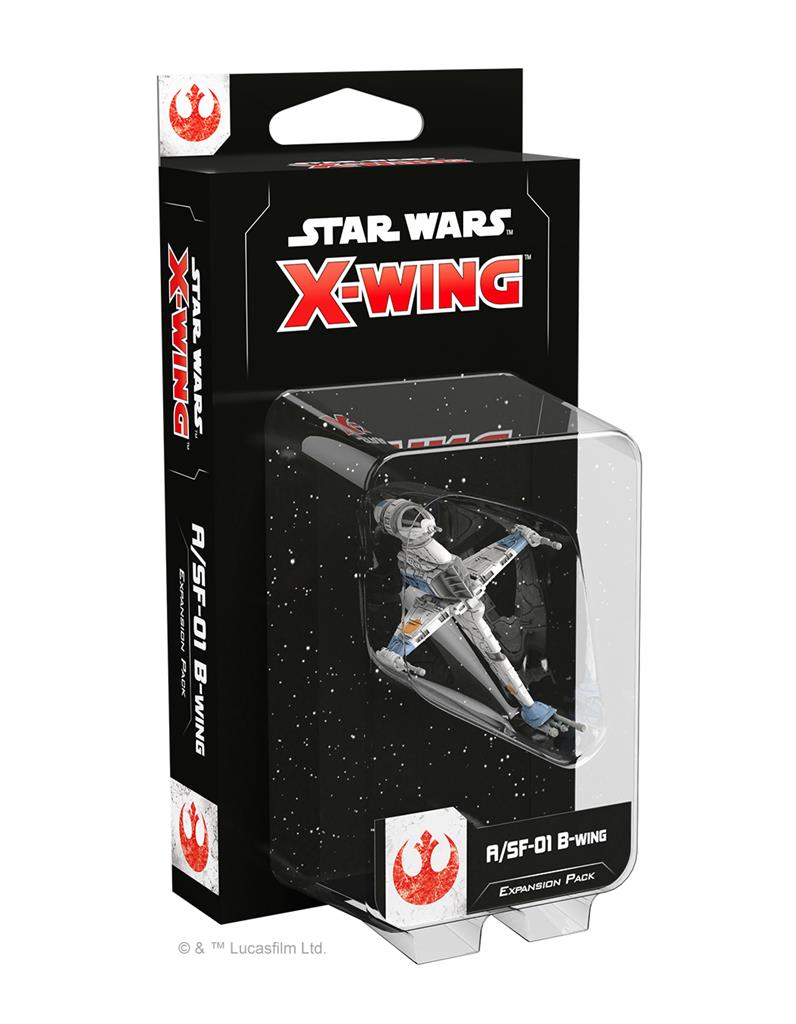 Levering op:
Star Wars X-wing 2.0 A/SF-01 B-wing
Incorporating a revolutionary gyrostabilization system, the A/SF-01 B-wing is dangerous to fly and difficult to master. In the right hands, however, the B-wing's formidable weapons can be used to devasting effect, earning it a reputation as the premier assault fighter of the Rebel Alliance. The A/SF-01 B-Wing Expansion Pack contains everything you need to add one of these powerful fighters to your Rebel squadrons, including a A/SF-01 B-wing ship miniature fully resculpted from the First Edition—now featuring folding wings, a spinning cockpit, and a body that can rotate on the peg. Additionally, you'll find four ship cards, identical to the A/SF-01 ship cards found in the Rebel Alliance Conversion Kit. Finally, you'll also find reprints of eight upgrade cards and two new Quick Build cards that provide plenty of options for outfitting your B-wing for battle.
€ 22,95  Prijs was:

€ 26,00 

-