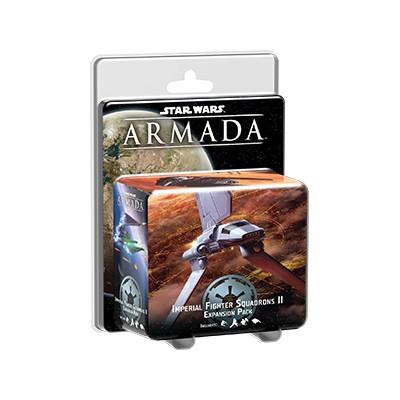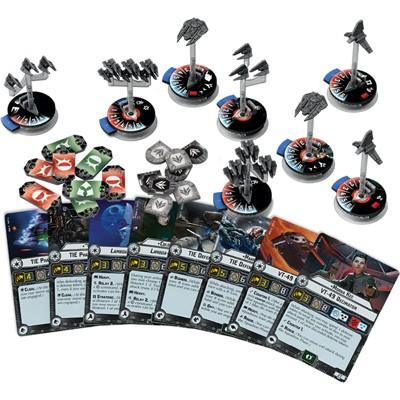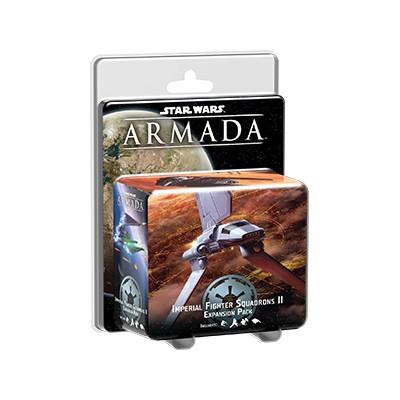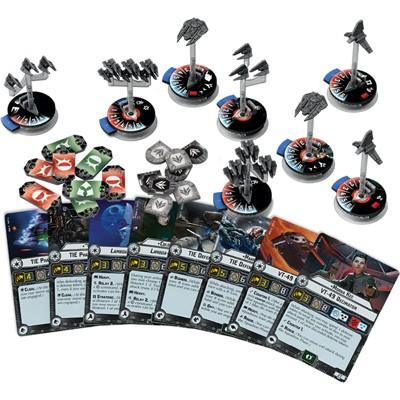 Star Wars: Armada Imperial Fighter Squadrons II Expansion Pack
€ 20,25 
%
Prijs was:

€ 26,00 

-

(22.12% bespaard)
Direct beschikbaar. Op werkdagen voor 16:00 besteld, morgen in huis
Productinformatie "Star Wars: Armada Imperial Fighter Squadrons II Expansion Pack"
The Empire's most advanced attack craft bring monstrous power into battle in the Imperial Fighter Squadrons II Expansion Pack for Star Wars™: Armada. Elusive TIE Phantoms ambush Rebel squadrons, while elite TIE Defenders outmatch the enemy with fearsome capabilities, and hulking VT-49 Decimators leave only wreckage in their wake. Supported by the coordination ability of Lambda-class shuttles, these eight miniature squadrons and eight squadron cards work hard to crush the Rebel opposition.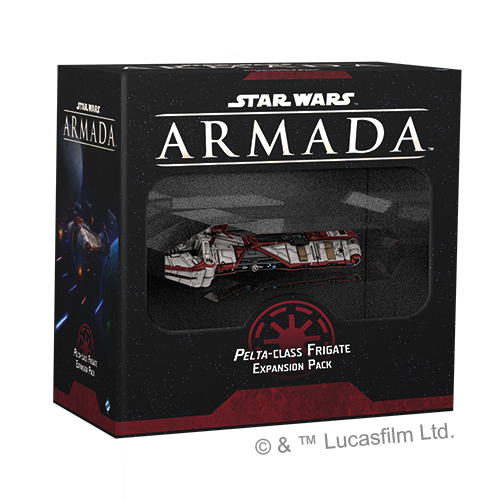 Star Wars Armada Pelta-Class Frigate Exp
A flexible vessel capable of serving as a combat transport or a medical evacuation craft, the Pelta-class frigate is a mainstay of the Republic Navy. These ships fulfill vital strategic and logistical roles, keeping the Grand Army of the Republic in fighting shape and supporting key operations across the galaxy. This pack includes everything you need to add 1 Pelta-class Frigate to your games Star Wars™: Armada including 1 painted plastic ship with base and fin, 2 ship cards, 7 upgrade cards and 9 tokens.
€ 33,75  Prijs was:

€ 44,00 

-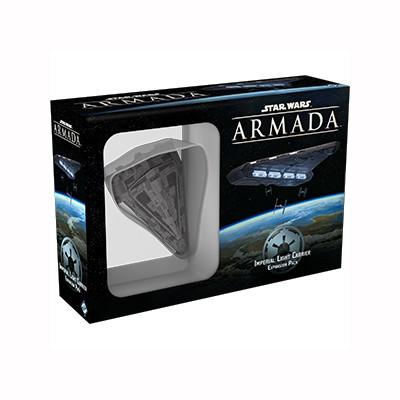 Star Wars: Armada Imperial Light Carrier Expansion Pack
The Imperial Light Carrier Expansion Pack introduces one pre-painted Quasar Fire-class cruiser-carrier miniature to your games of Star Wars™: Armada. A mobile starfighter base frequently used as a garrison vessel, the Imperial light carrier bristles with laser turrets that allow it to defend itself while its fighter craft are away on crucial missions. It comes supported by two ship cards and a total of ten upgrades, including a dual-slotted Weapons Team / Offensive Retrofit upgrade that allows you to disrupt your opponent's ships with the game's first boarding action!
€ 27,25  Prijs was:

€ 36,00 

-