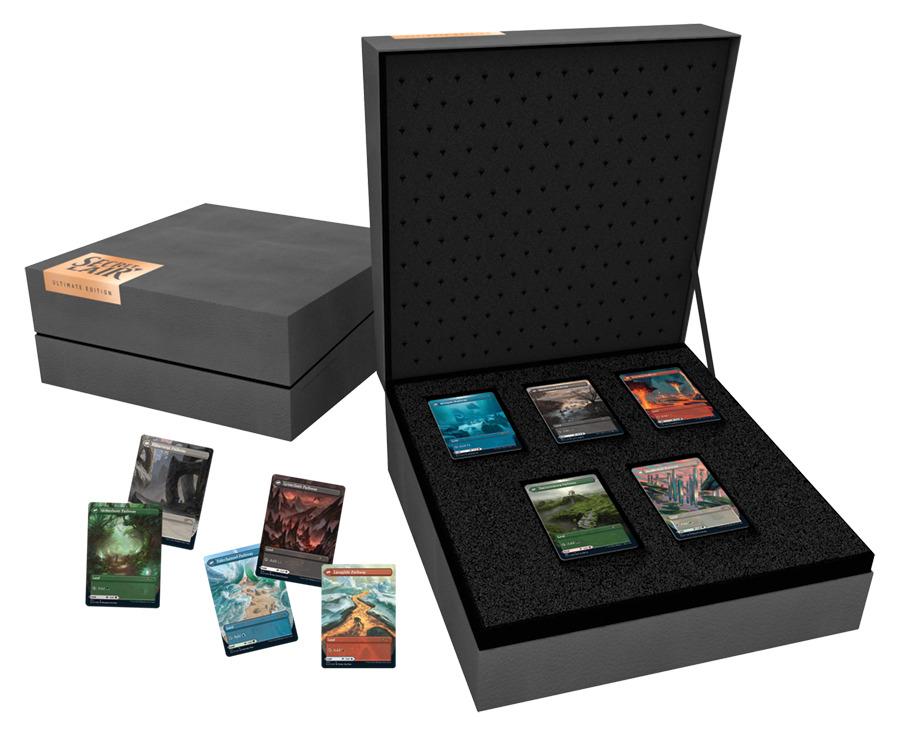 Secret Lair: Ultimate Edition 2 - Hidden Pathways
€ 110,00 
%
Prijs was:

€ 119,00 

-

(7.56% bespaard)
Op werkdagen voor 16:00 besteld is morgen in huis.
Productinformatie "Secret Lair: Ultimate Edition 2 - Hidden Pathways"
This boxed set features ten full-art Pathway lands in premium foil with brand-new art from ten of Magic's best artists (Paul Scott Canavan, Alayna Danner, Piotr Dura, Grady Frederick, Donato Giancola, Yeong-Hao Han, Adam Paquette, Lucas Staniec, Jokubas Uogintas, and Johannes Voss) depicting the Planes of Kaldheim and Zendikar.
In Ultimate Edition 2, the six Pathway lands originally printed in Zendikar Rising are feature art showcasing the Plane of Kaldheim, and the four Pathway lands coming in Kaldheim feature art showcasing the Plane of Zendikar instead.
Contents:
10 borderless foil modal double-faced Pathway land cards
Exclusive plane swapped art—lands previously only seen on Zendikar are now depicted on Kaldheim, and vice versa
5 plastic card holders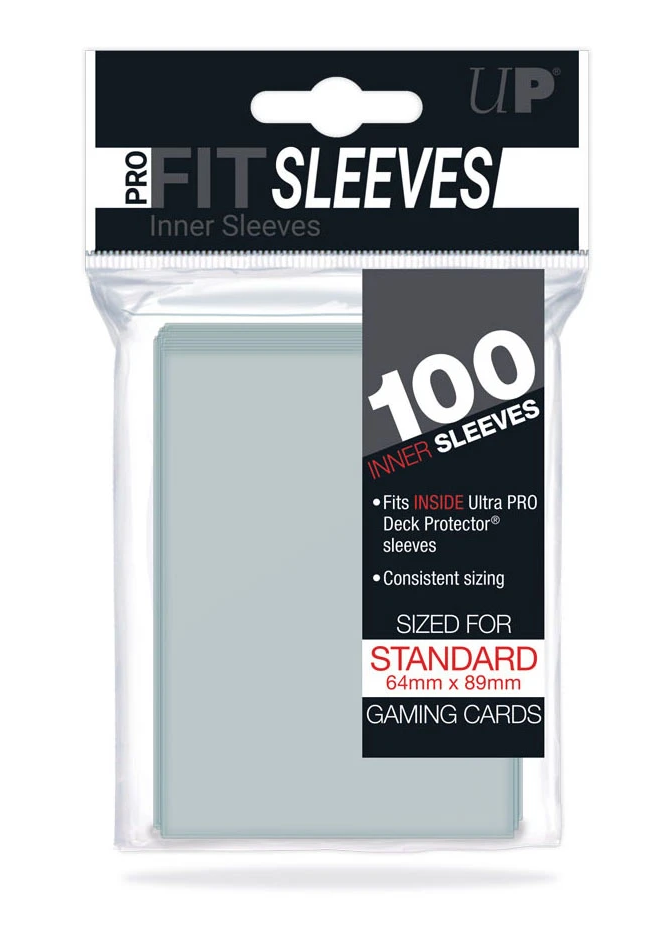 Niet meer beschikbaar
Ultra Pro - Standard: Pro-Fit Clear(100)
Transparante Pro-Fit sleeves (64x89 mm) die passen in Deck Protectors voor standaard kaarten. Dubbele bescherming voor je kaarten! Een pakje bevat 100 sleeves.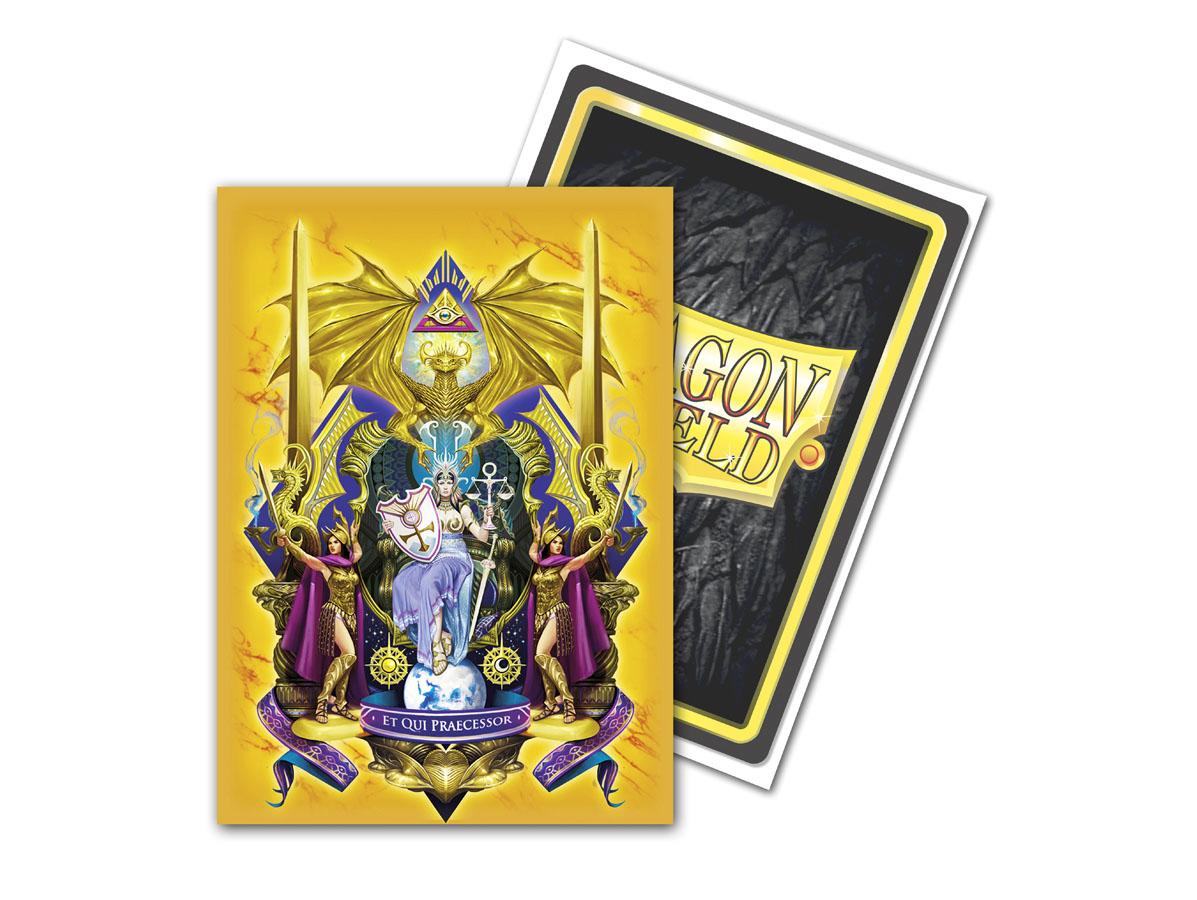 Levering op:
Dragon Shield: Queen Athromark
Clear front & 'Coat-of-Arms' artwork by Godfrey Escota. Dragon Shield art sleeves are printed directly on a Dragon Shield sleeve. No layers, no peeling. Only beautiful artwork and a long-lasting protection.Classic is the original Dragon Shield sleeve. Smooth with a glossy back and unparalleled seal strength. 100 art sleeves per box. For cards measuring up to 63×88 mm (2½"x3½"). PVC-free polypropylene sleeves, no acid. Archival safe. 120 μm quality thickness. Sturdy cardboard box fits 75+ sleeved cards. Box lid has a label for your personal use. Designed for use with Magic the Gathering™, Pokémon™ and other card games.