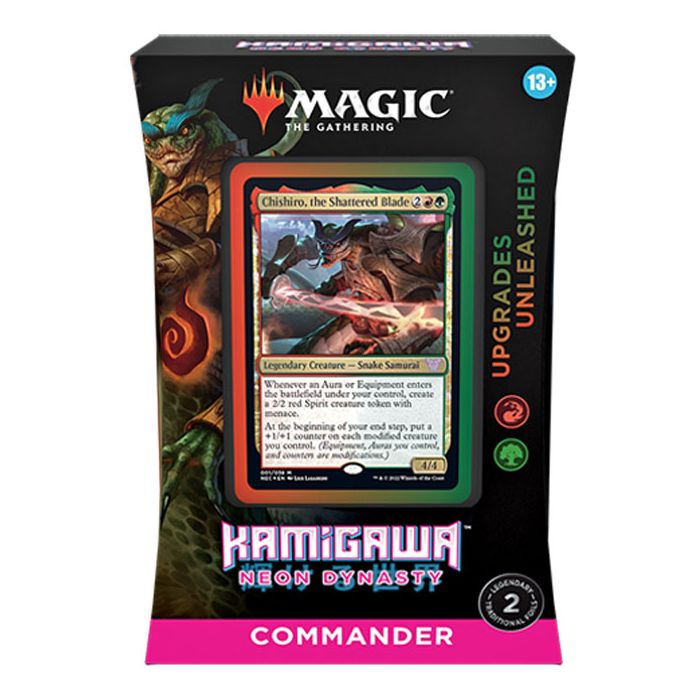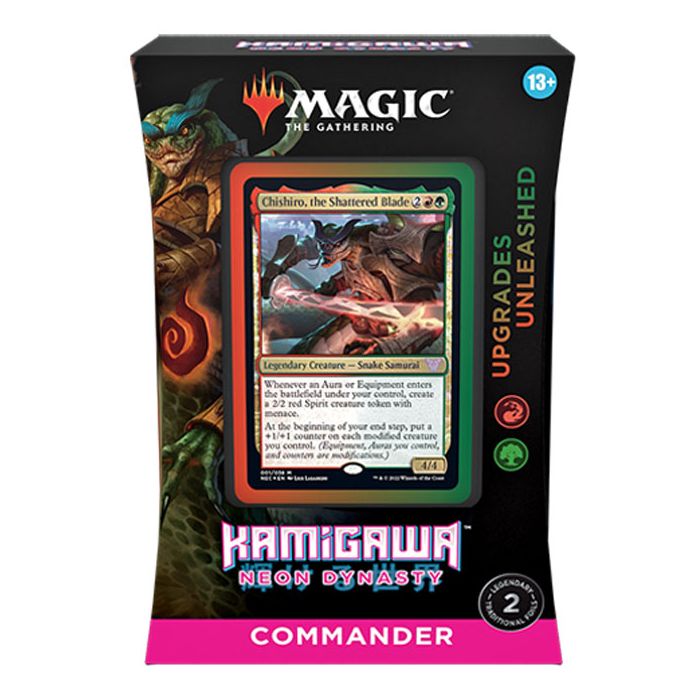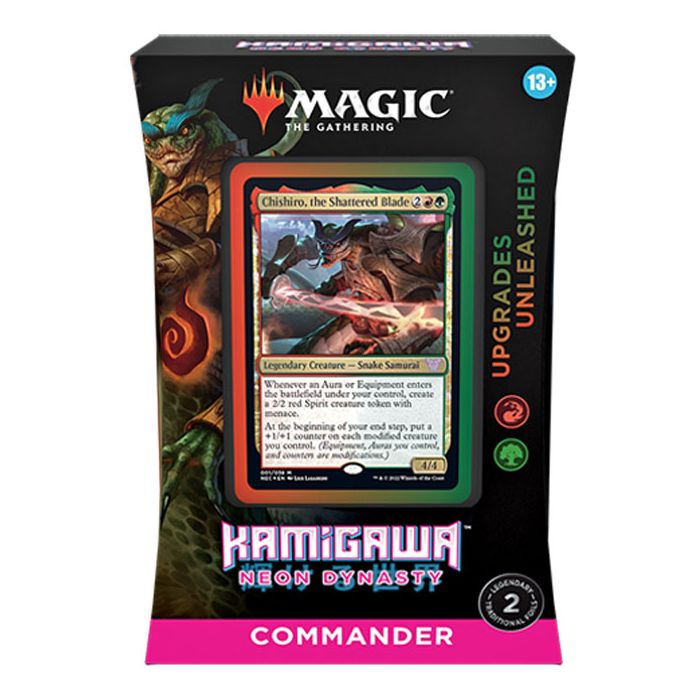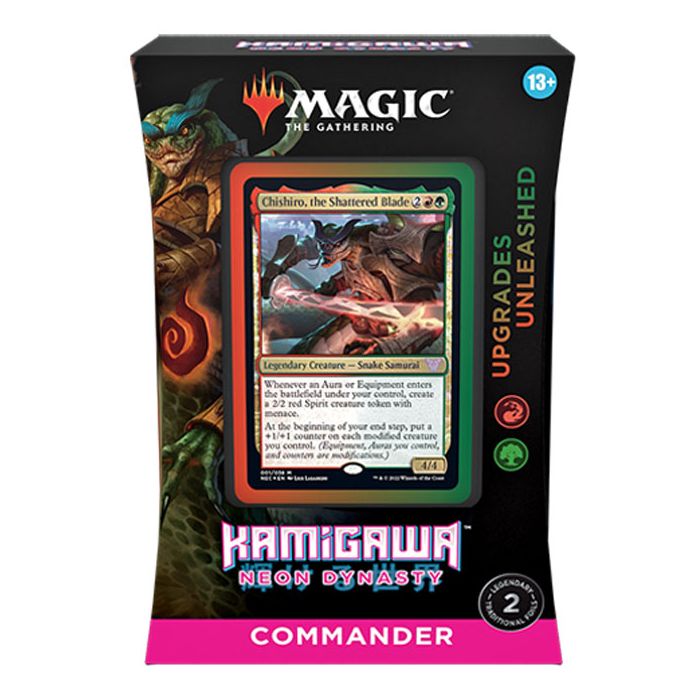 Magic: Kamigawa Neon Dynasty - Commander deck Upgrades Unleashed
€ 44,95 
%
Prijs was:

€ 47,00 

-

(4.36% bespaard)
Op werkdagen voor 16:00 besteld is morgen in huis.
Productinformatie "Magic: Kamigawa Neon Dynasty - Commander deck Upgrades Unleashed"
De nieuwe Magic: The Gathering set Kamigawa Neon Dynasty speelt zich 1200 jaar later af dan het laatste Kamigawa Block en is daarmee de eerste plane met een science-fiction thema. De set richt zich op samurai, ninja's en draken in een futuristisch cyber-punk jasje!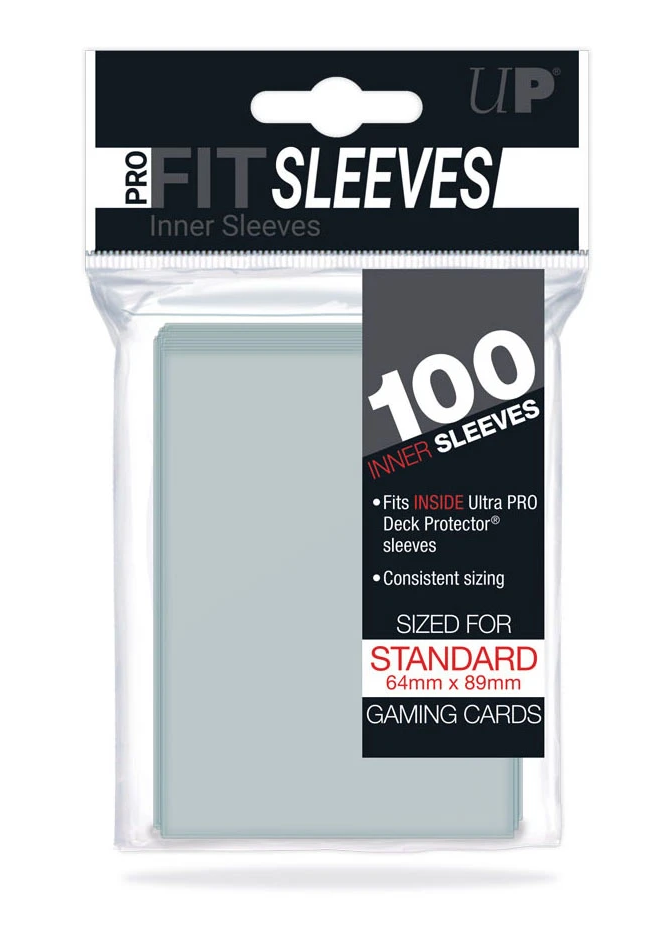 Niet meer beschikbaar
Ultra Pro - Standard: Pro-Fit Clear(100)
Transparante Pro-Fit sleeves (64x89 mm) die passen in Deck Protectors voor standaard kaarten. Dubbele bescherming voor je kaarten! Een pakje bevat 100 sleeves.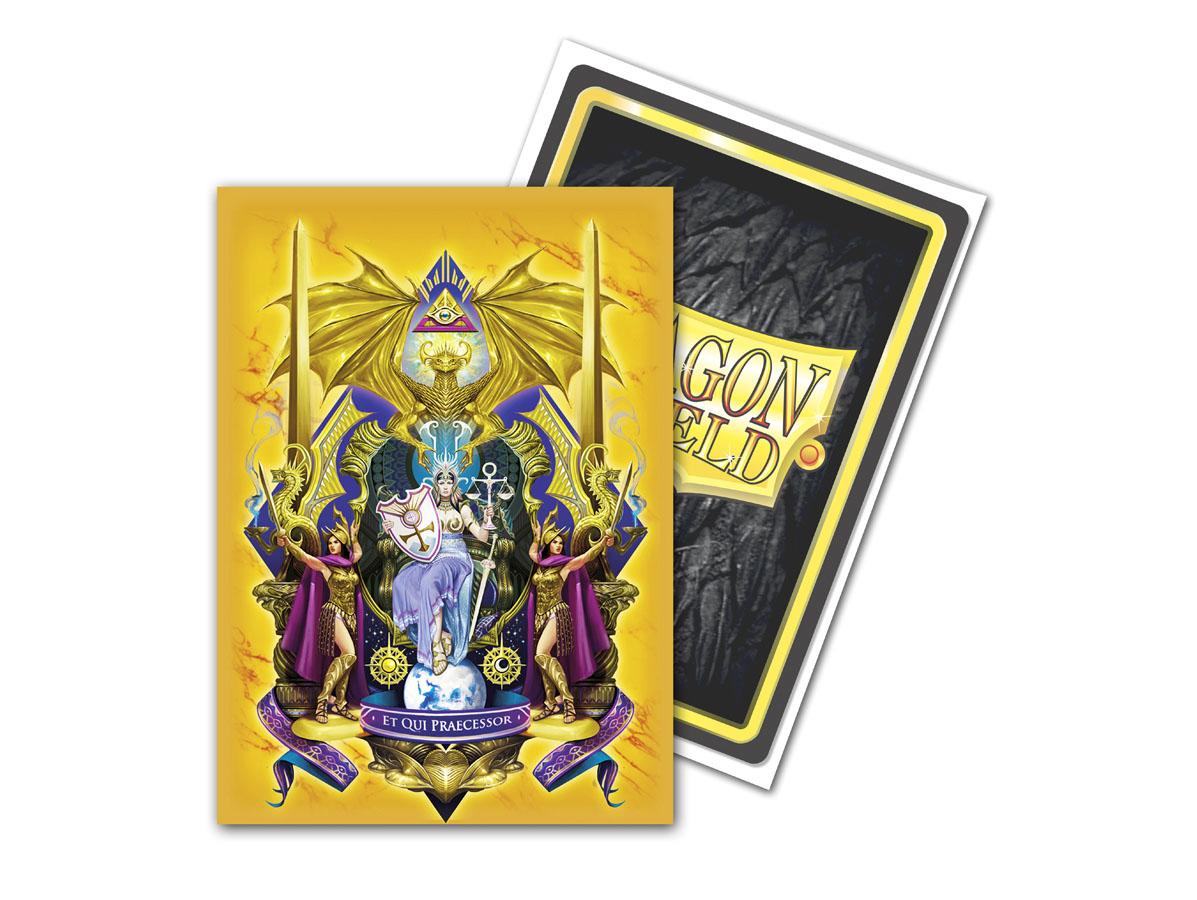 Levering op:
Dragon Shield: Queen Athromark
Clear front & 'Coat-of-Arms' artwork by Godfrey Escota. Dragon Shield art sleeves are printed directly on a Dragon Shield sleeve. No layers, no peeling. Only beautiful artwork and a long-lasting protection.Classic is the original Dragon Shield sleeve. Smooth with a glossy back and unparalleled seal strength. 100 art sleeves per box. For cards measuring up to 63×88 mm (2½"x3½"). PVC-free polypropylene sleeves, no acid. Archival safe. 120 μm quality thickness. Sturdy cardboard box fits 75+ sleeved cards. Box lid has a label for your personal use. Designed for use with Magic the Gathering™, Pokémon™ and other card games.