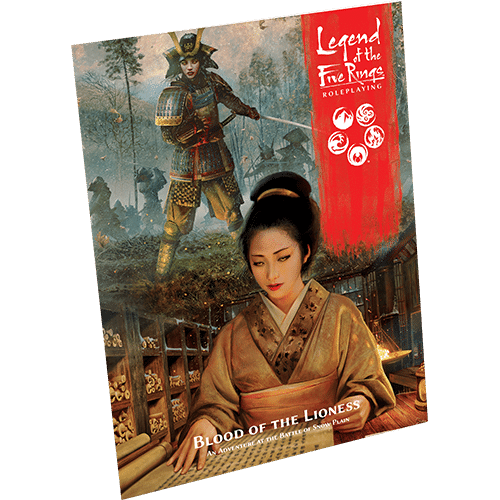 Legend of the Five Rings RPG Blood of the Lioness
Merk:
Fantasy Flight Games
Uitverkocht, kan niet meer besteld worden.
Gratis verzending vanaf € 50.-
Bezoek onze 2 winkels
30 dagen bedenktijd
Productinformatie
Once you've familiarized yourself with Rokugan's traditions of warfare, you and your group can tackle the new Blood of the Lioness adventure. This exciting tale takes you and your fellow samurai from the iconic Akodo War College to a heated battlefield on Snow Plain, and the actions of your party could help protect the peace in Rokugan—or plunge it into the chaos of war.
Specificaties
| | |
| --- | --- |
| Taal: | Engels |
| EAN: | 9781633443754 |
| Productnummer: | FFL5R15 |