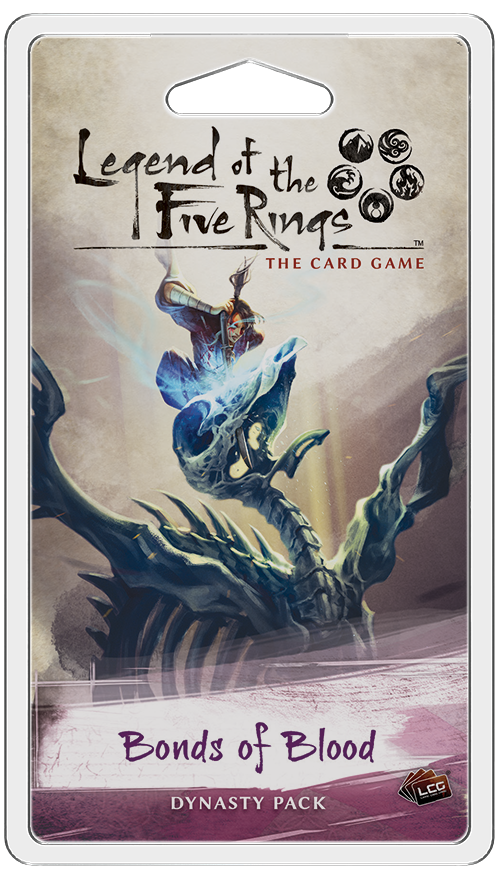 2
14+
45-90 min
Legend of the Five Rings Bonds of Blood
Merk:
Fantasy Flight Games
1 stuks op voorraad.
Op werkdagen voor 16:00 besteld, morgen in huis
Gratis verzending vanaf € 50.-
Bezoek onze 2 winkels
30 dagen bedenktijd
Productinformatie - Legend of the Five Rings Bonds of Blood
Step into the world of Rokugan with Bonds of Blood, the second dynasty pack in the Inheritance Cycle for Legend of the Five Rings: The Card Game! The Inheritance Cycle sees Rokugan splinter like never before and places on emphasis on Bushi and Courtiers, as well as introducing the Disguised mechanic, allowing iconic samurai to remain in the shadows until the perfect moment. Bonds of Blood includes a prolific Phoenix Shugenja, new provinces for the Lion and Unicorn, a deadly new Poison card for the Scorpion, and more!
Specificaties
| | |
| --- | --- |
| Aantal spelers: | 2 |
| Leeftijd: | 14+ |
| Soort spel: | Kaartspel |
| Speelduur: | 45-90 min |
| Taal: | Engels |
| EAN: | 841333108922 |
| Productnummer: | 18717 |