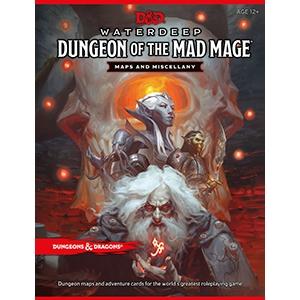 D&D Dungeon of the Mad Mage Map Pack
€ 27,95 
%
Prijs was:

€ 29,00 

-

(3.62% bespaard)
Op werkdagen voor 16:00 besteld is morgen in huis.
Productinformatie "D&D Dungeon of the Mad Mage Map Pack"
Zet koers door de grootste kerker in de Forgotten Realms in dit accessoire voor 's werelds grootste rollenspel.
Honderden jaren geleden, lang voordat Waterdeep werd gebouwd, sneed Halaster Blackcloak een enorme kerker onder Mount Waterdeep uit en vulde het met allerlei wezens van over de vlakken. Hoewel het waarschijnlijk onmogelijk is om het hele domein van Halaster in kaart te brengen, vormen de kaarten die hierin zijn opgenomen het grootste deel van deze dodelijke kerker en zullen je zeker vele uren spelen.
Dit accessoire bevat middelen die Dungeon Masters kan gebruiken om de ervaring van het runnen van Waterdeep: Dungeon of the Mad Mage te verbeteren, een hardcover-avontuur van Dungeons & Dragons dat apart wordt verkocht. Deze duurzame map bevat 16 vellen karton die zijn ontworpen voor gebruik met droog uitwisbare markers. Het pakket bevat de volgende bronnen om je te helpen bij het uitvoeren van Dungeon of the Mad Mage:
23 kaarten van Undermountain, die elk een ander niveau van de kerker vertegenwoordigen (8,5" x 11")
3 kaarten van de ondergrondse stad Skullport (8.5 "x 11")
18 geperforeerde Secrets-kaarten
9 geperforeerde Elder Runes-kaarten
D&D Dungeon of the Mad Mage Map Pack
D&D Dungeon of the Mad Mage Map Pack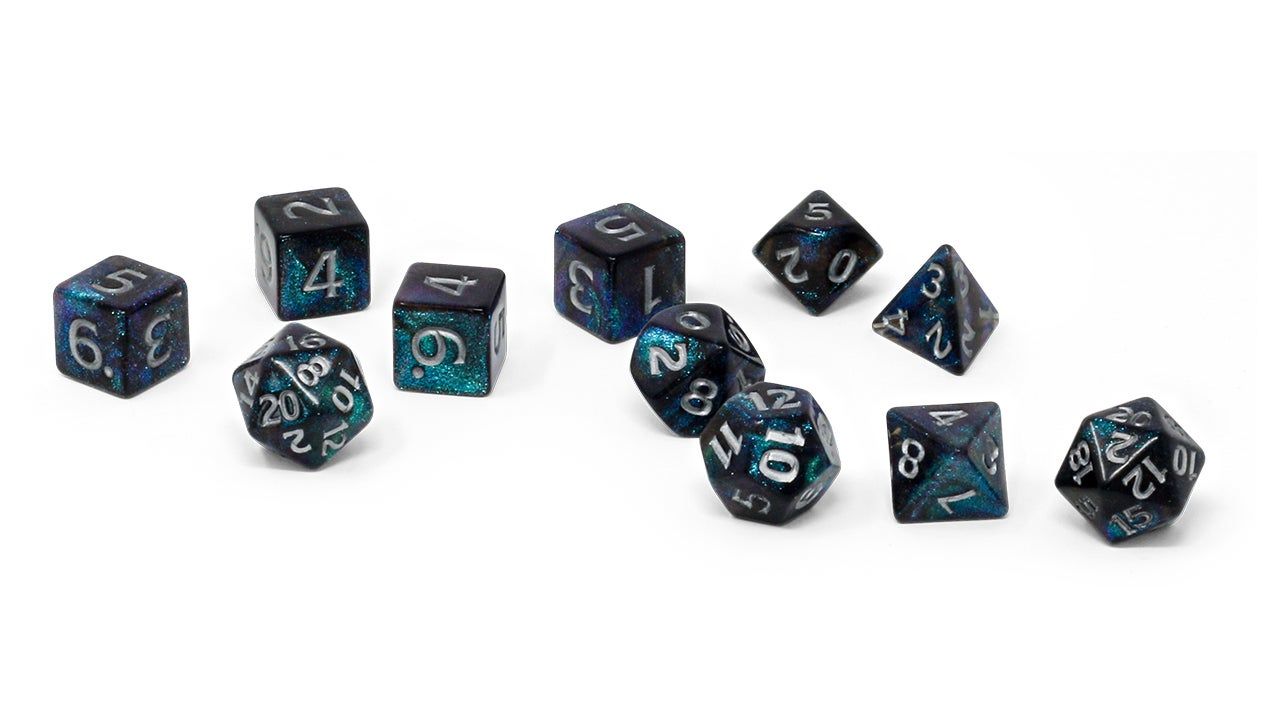 Levering op:
D&D Icewind Dale: Rime of the Frostmaiden Dice Set
Icewind Dale: Rime of the Frostmaiden Dice for an even better immersion in this D&D adventure. Feel the cold touch of death in this adventure for the world's greatest roleplaying game. In Icewind Dale, adventure is a dish best served cold. Beneath the unyielding night sky, you stand before a towering glacier and recite an ancient rhyme, causing a crack to form in the great wall of ice. Beyond this yawning fissure, the Caves of Hunger await. And past this icy dungeon is a secret so old and terrifying that few dare speak of it. The mad wizards of the Arcane Brotherhood long to possess that which the god of winter's wrath has so coldly preserved—as do you! What fantastic secrets and treasures are entombed in the sunless heart of the glacier, and what will their discovery mean for the denizens of Icewind Dale? Can you save Ten-Towns from the Frostmaiden's everlasting night? Icewind Dale: Rime of the Frostmaiden is a tale of dark terror that revisits the forlorn, flickering candlelights of civilization known as Ten-Towns and sheds light on the many bone-chilling locations that surround these frontier settlements.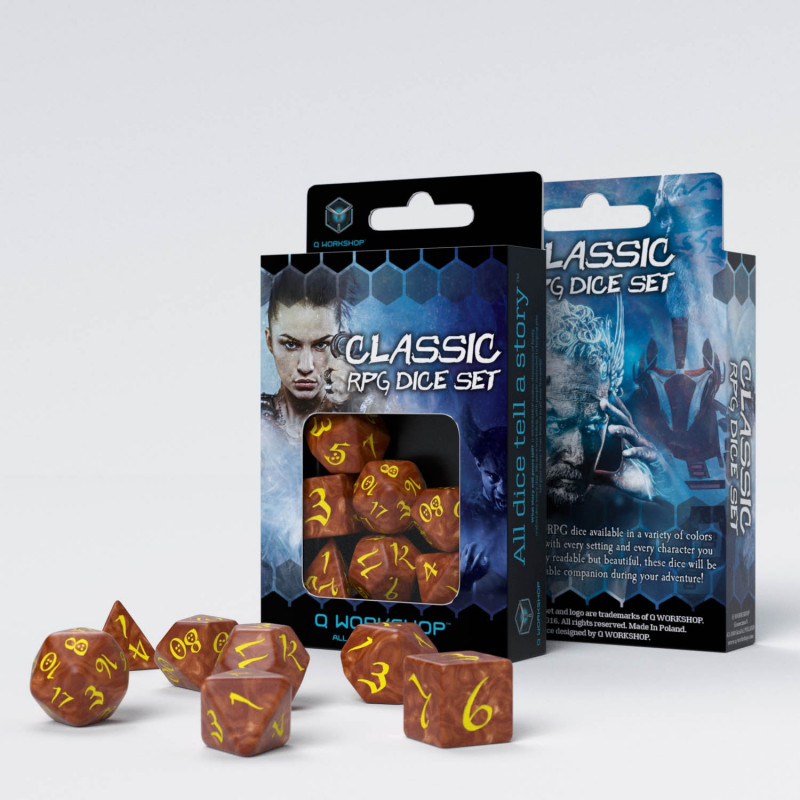 Levering op:
Classic RPG Caramel & yellow Dice Set (7)
Thanks to our new technology we are able to produce new classic RPG dice for beginners and veterans alike at the price point for every gamer. Crafted with simple but beautiful elven font. Dice readable as never before.